Instagram has made it possible for all of us to connect to our long-lost friends, to make our business online, and to get knowledge of any field and that too, from the experts. However, sometimes it becomes difficult to find the desired person because we either don't know their usernames or their full name. In that case, you need to try some ways that will help you to find the desired person. Here are 5 different ways through which you can easily find someone on Instagram.
How to Find Someone on Instagram?
This article will tell you about some time-efficient ways of finding necessary accounts on the second most popular social media platform in the world.
1. Search Using their Name
This is a very basic way to find someone on Instagram. If you know the proper name of the person whose Instagram Id you are looking for, you can easily find them on Instagram. Here's how you can do this-
Step 1: Open the Instagram app.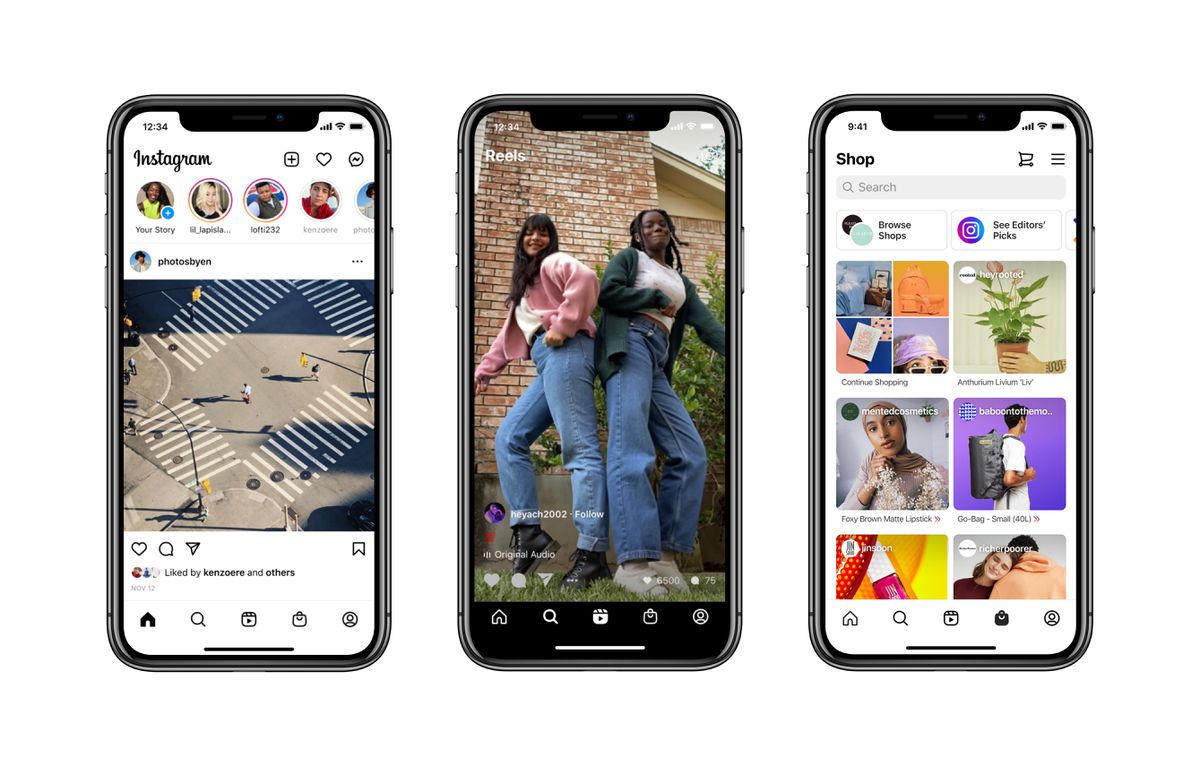 Step 2: Click on the Search Bar as shown in the picture below.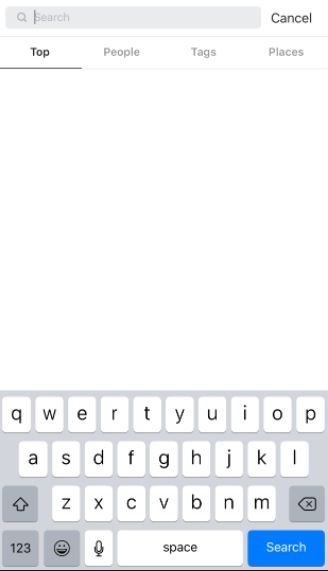 Step 3: Type the name of the person in the search box whose Instagram id you are looking for.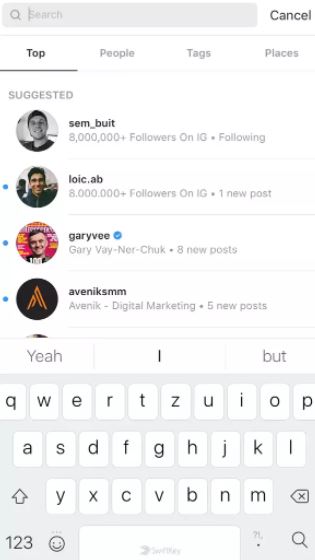 Search results will appear below it and you can go through them one by one and find the desired Instagram id.
If you are looking for some inspiration on Instagram, then hashtags are the best way to find it. Also, Instagrammers make their own hashtags and use them on almost every post of theirs. In other words, they simply classify the posts into their specific niches. For example, if you are looking for 'Cough related advice', you will look for health-related posts and more specifically, cough-related. After typing the word in the search bar with a hashtag, you will find millions of posts on the same.
Hashtags are used on almost every social media platform. They are denoted by the '#' sign. So make sure to put this sign before the word you want to search or the other way to find hashtags is to type the desired word in the search box and then click on the 'Tags' option which is on the third number in the horizontal row just below the search bar like this-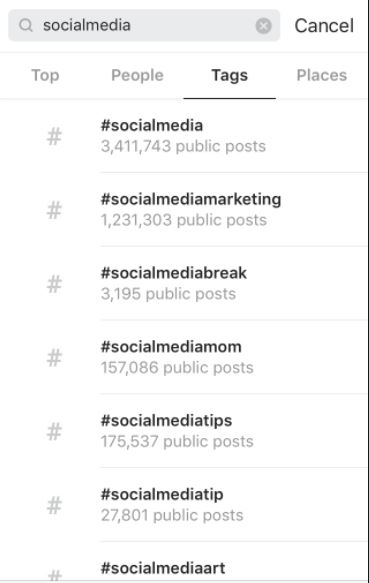 3. Phone Contacts
If you want to know the Instagram Id of someone from your contacts, without asking them their username, you will find this feature helpful. You must have seen that when you make a new Instagram account, Instagram asks if you would like to connect your contact to your Instagram id.
So, to find the Instagram id of someone from your phone contacts, then you should connect your number to your Instagram account so that Instagram can go through your contact list and find the accounts of people who are on Instagram from that list. We'll tell you step-by-step on how it is done-
Step 1: Open the main page of your profile.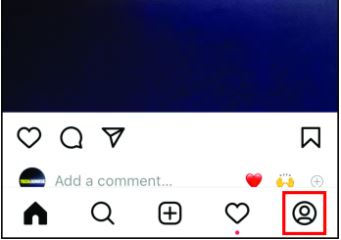 Step 2: Click on the 'three-lined icon and then choose 'Discover People.'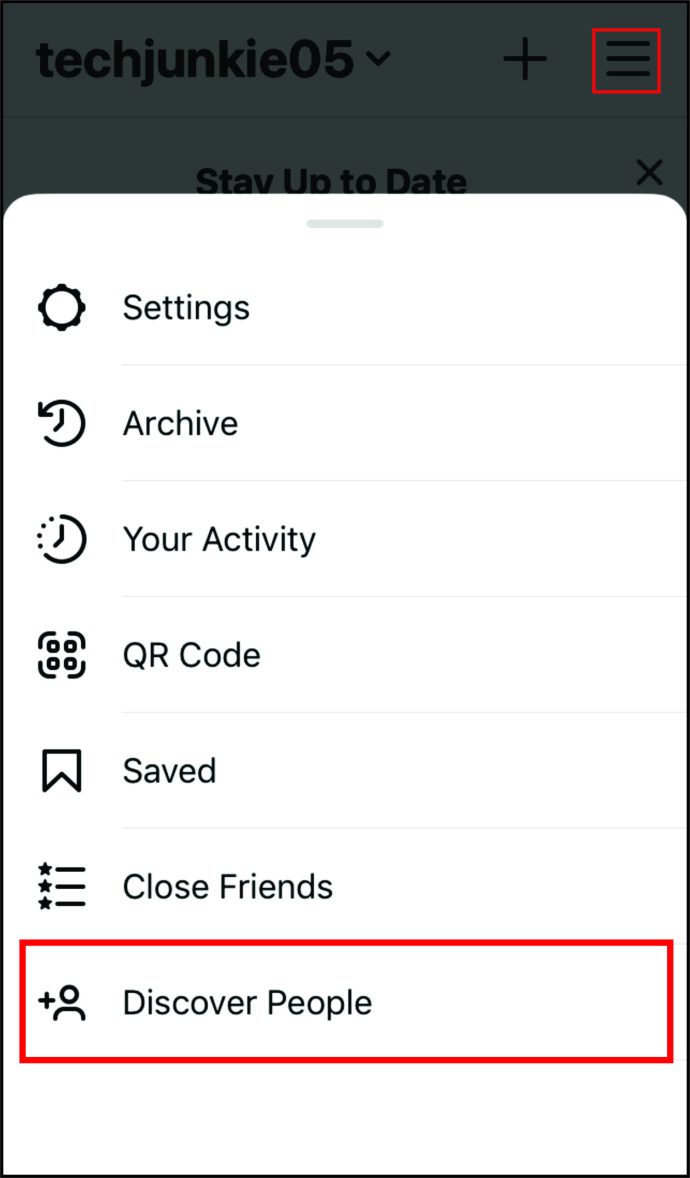 Step 3: Allow access to your contacts and then Instagram will automatically start finding people from your contacts and you can follow whosoever you want to.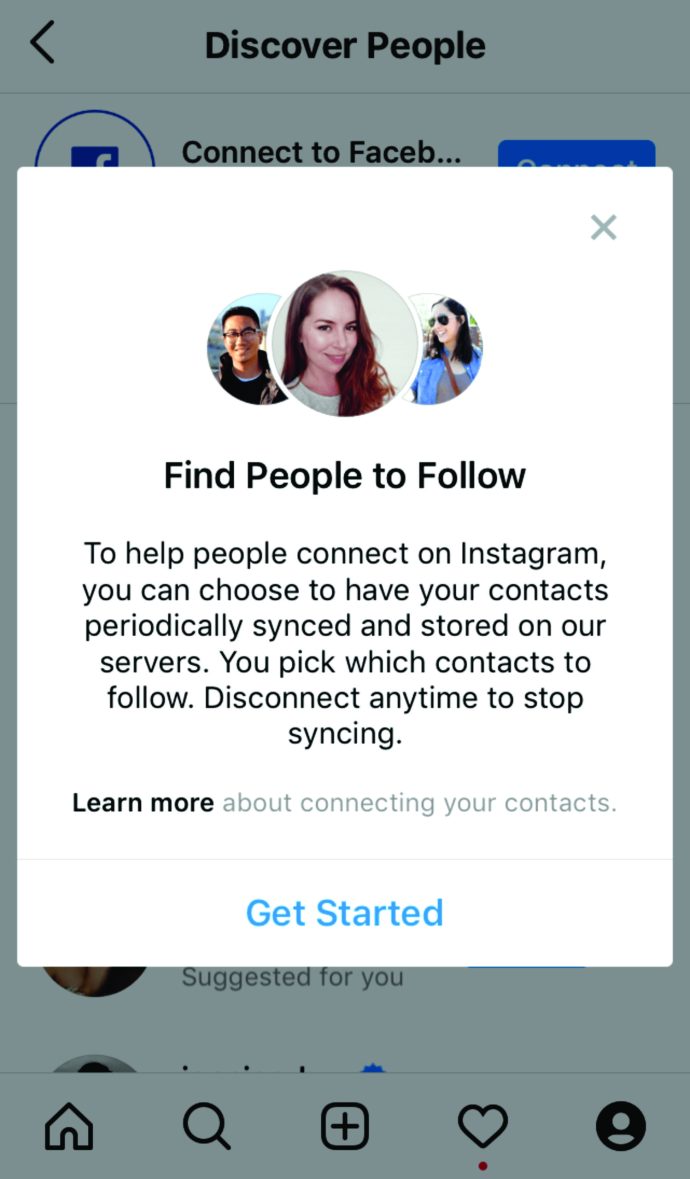 Note- The Instagram Ids of only those people would be shown who have connected their phone numbers to their Ids.
4. Facebook Contacts
If you have an account on Facebook and want to find the Instagram Id of your Facebook friends, then this feature is for you. Ever since Mark Zukerberg owned Instagram, Facebook Contacts have been added to Instagram. That means, there is a specific feature on Instagram namely 'Connect to Facebook' in the section of 'Discover People' where you can find the Instagram Ids of your Facebook friends. The process of finding Facebook friends on Instagram is as follows-
Step 1: Open the 'Discover People' page. The process to find this page has already been shown in the previous point.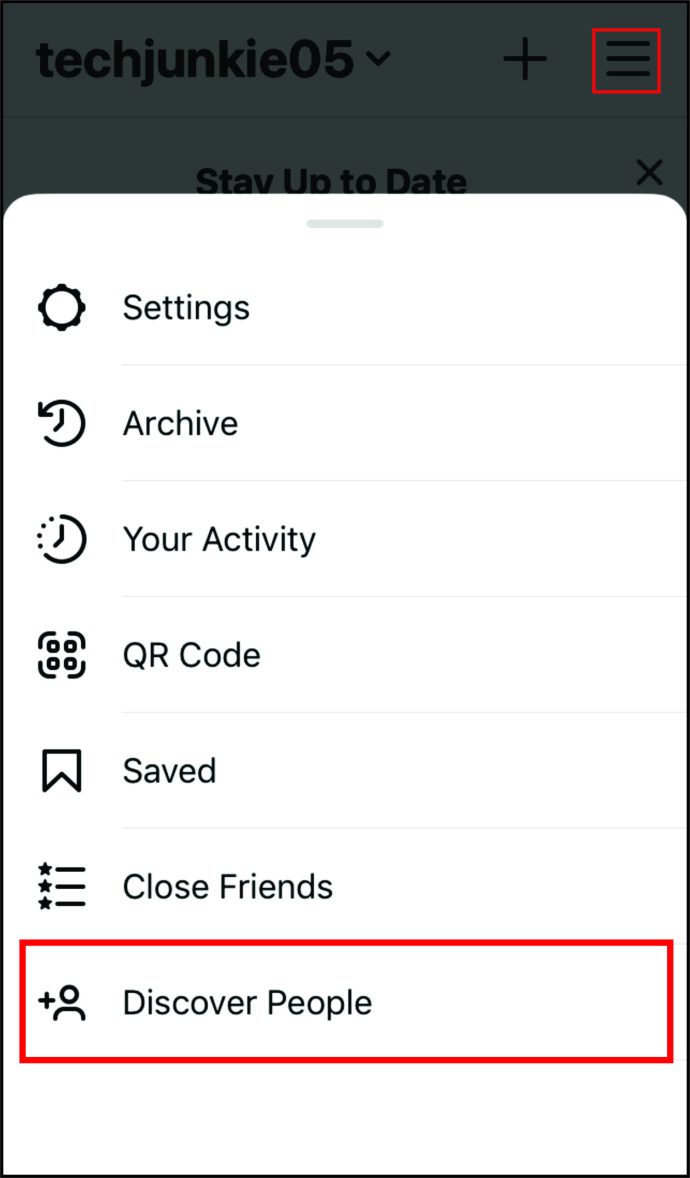 Step 2: In the 'Discover People' section, you will see the option of 'Connect to Facebook.' Click on it.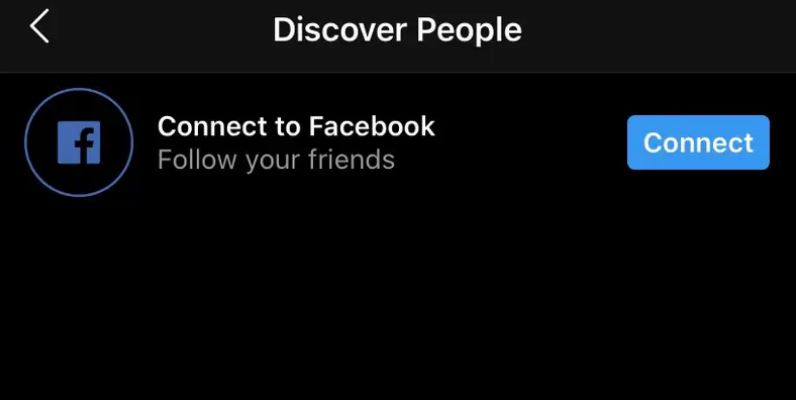 Step 3: Press Continue and log in to your Facebook account. To give access to Instagram, tap on 'Continue.' In a few minutes, you will see the list of Instagram Ids of your Facebook friends.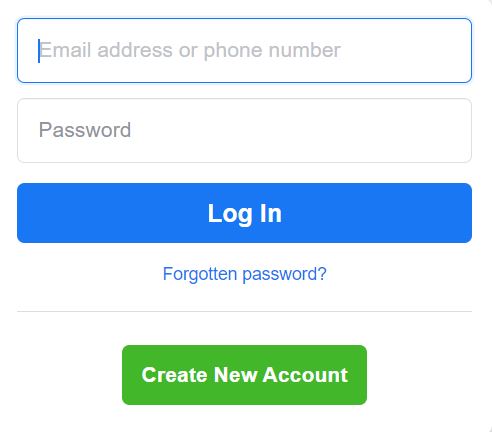 5. Your friend's following list
If you are looking for the Instagram Ids of your schoolmates or colleague, then your friend's following list might help. If you are already following some of your friends on Instagram, check their Instagram following.
You might come across the Instagram Id of those people who were your school buddies or whom you've known for a long time. Click on the 'Following' option as shown in the picture below and you are good to go!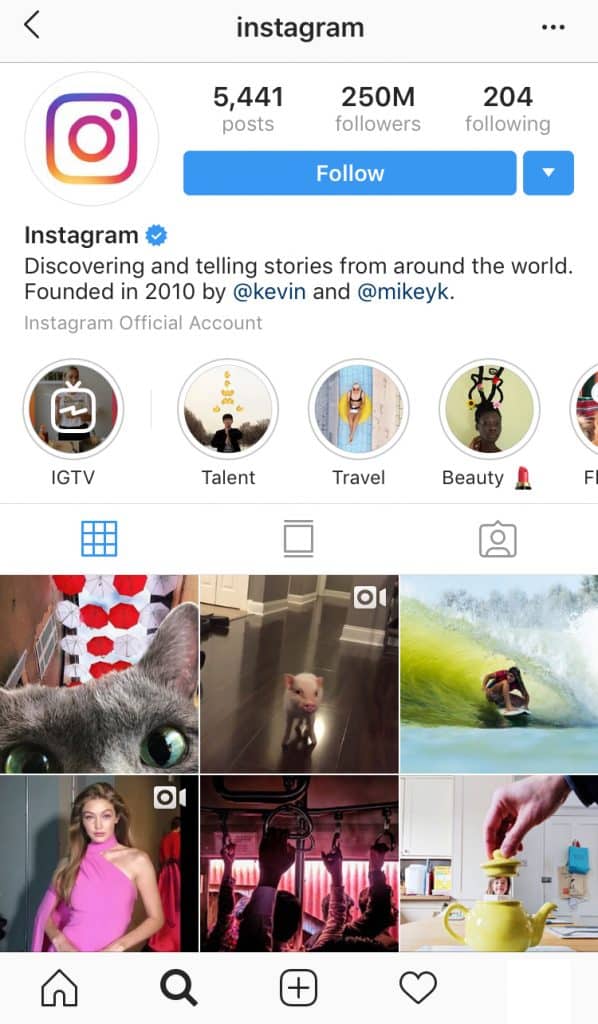 Conclusion
You can find someone on Instagram through the above ways. We hope that this article helped you to find people on Instagram. Want to know more about Instagram's cool features? You will find plenty of 'Instagram-related posts' on our website. Don't forget to check them out!