Are you stuck on a YouTube video that is blocked? You can easily get access to that particular video in a few quick steps. In this article, we'll tell you exactly how to watch blocked YouTube videos. The steps are very simple to understand and simpler to do on your own device. Let's get started.
YouTube has so many channels and content to watch. Most of them are free and do not have age restrictions. However, there are some videos that have an age restriction and cannot be watched by everyone on the internet. In some cases, there are certain restrictions put in place by the administrator of the Gsuite or the area WiFi. On the bright side, we can get through all these barriers easily.
How to Watch Blocked YouTube Videos?
Given below are 5 fast and easy ways to watch blocked YouTube videos. They do not require any technical knowledge and can be done by anyone who understands basic English.
1. Changing Date of Birth
When you sign into YouTube, you use your mail ID. Your mail ID contains information such as your name and date of birth. That is why when you open an NSFW (Not Safe For Work) video or a video that is for 18+, your age will be checked. If your age is less than 18, you will not be able to watch the video.
Wanting to watch blocked YouTube videos is very simple, you can do two things. The first thing to do is to update your age in your Gmail ID. If you don't want to do that, you can use another account to watch the video. The alternative Gmail ID should be above 18 years of age.
2. Deactivate Restrict Mode
Whenever the Restricted mode is enabled some videos get filtered from your viewing accessibility. Restricted mode is basically for minors to not see mature content. If you want to deactivate the Restrict mode, you can do it in 2 minutes.
Just open your profile on YouTube.
A drop-down box will open.
At the bottom, you will find the Restricted mode option.
Click on that and disable it.
3. Change VPN
Changing your Virtual Private Network (VPN) is a great way to get access to area-restricted content. In some countries such as China, you won't be able to see the videos on YouTube at all. So if you change your server location from your current country to another country, say the USA for example, then you will be able to watch stuff while staying in the same location physically. You can install a VPN changing service here.
4. Download the YouTube Video
With some videos, you won't be able to watch them directly on YouTube. The key is to download the video and then watch it on your device's media player. The steps to download the video are very simple.
Open the YouTube video that you want to watch.
Go to the URL of the site.
If this is the URL- 'https://www.youtube.com/watch?v=D8-m99nh2SM', add 'ss' before 'youtube.com.
So your URL should look like this 'https://www.ssyoutube.com/watch?v=D8-m99nh2SM'.
Now hit enter, you will be taken to the video downloading site.
Download the video and then watch it!
5. Third-party Apps & Websites
Third-party apps and websites are a great way to watch blocked YouTube videos without having to waste your device memory by downloading the video. Given below is a list of popular and trusted sites that can help you see any content on YouTube.
1. SmartDNS
SmartDNS is an app that helps you to change your location without any hassle. This option is way better than changing proxy servers, which also requires a little computer knowledge beforehand. SmartDNS is easily installable and the internet speed is quite fast with this.
2. SafeShare
As the name says, SafeShare is a video secure sharing platform. All you need to do to watch blocked YouTube videos over here is to copy the URL of the YouTube video. Open SafeShare and paste the URL in the space provided. Now the website will make the video viewable for you. In addition to that, it will also eliminate advertisements while watching the video.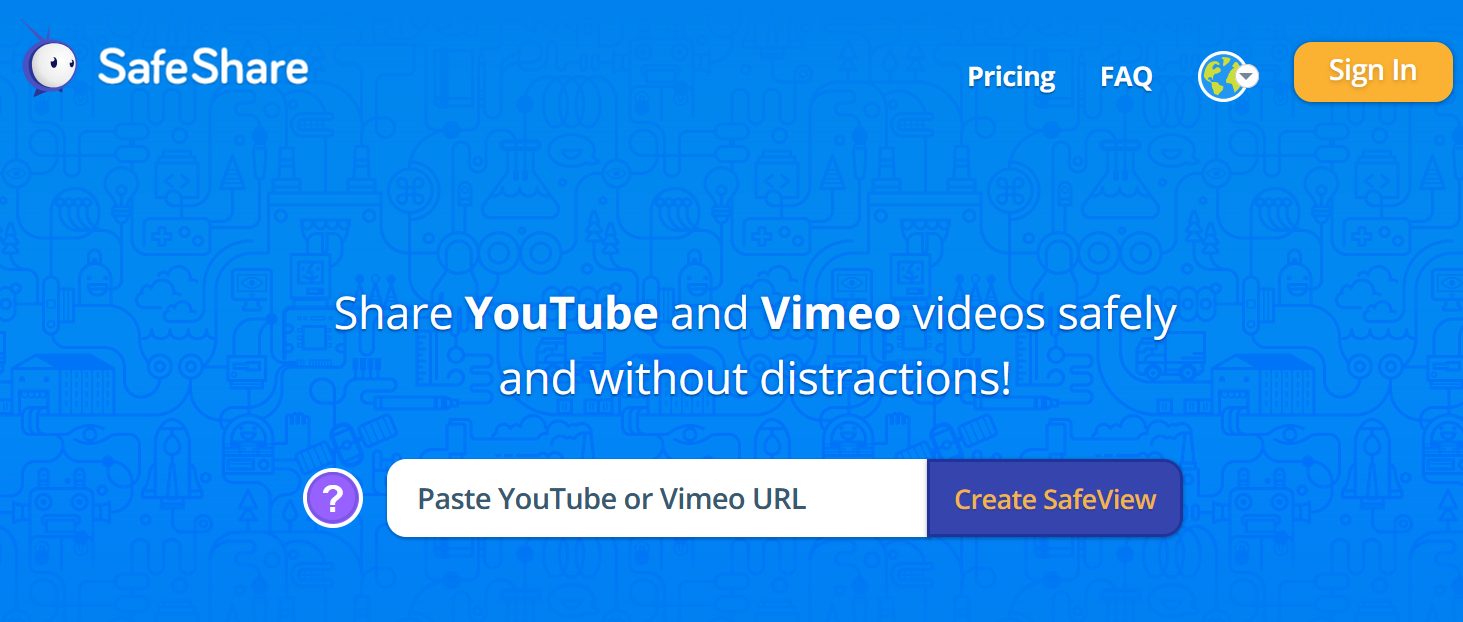 3. HookTube
HookTube is a website that is an exact replica of YouTube. Unlike YouTube, HookTube has a fewer number of ads and even loads the video content faster. With the help of HookTube, people can easily watch blocked YouTube videos, however, there is a process to it.
Go to the YouTube video that is blocked.
Click on the URL of the video.
In the URL replace 'Youtube' with 'Hooktube'.
Hit enter and now your video should start playing.
Conclusion
That's a wrap on how to watch blocked YouTube videos. If you've reached this bit, then we're sure you've found a way to access the video. It is advisable to crosscheck before you download content from the internet; just as a precaution. Have a good day!