If you look at the gaming community, it has become more diverse than it originally was. Every day this community is getting bigger as tons of people are now using their devices to play their favorite games. However, playing games might not always bring happiness usually because of performance issues of your device. Well, lucky that we are here with some of the best game booster apps that will certainly enhance the gaming capabilities of your device.
Let's not waste more time and directly get started with the best game boosters for your device be it your Android phone or your PC, shall we?
Best Game Boosters for PC 2021
These Booster apps help to enhance the performance of your device and lets you play games without any issues. Also, you get a lag-free experience and who wouldn't like that?
1. All-In-One Toolbox: Cleaner, Speed, and Widget
All-In-One Toolbox app is a versatile booster that has 30+ pre-loaded tools. Using this tool optimizes your device and enhances the performance too.
Some of its features include Speed Booster, Battery Optimizer, CPU Cooler, and so on. It also ensures that your device no longer faces issues especially because of bulky services that contribute to slowing your device down.
Download All-In-One Toolbox from Play Store.
Rating – 4.5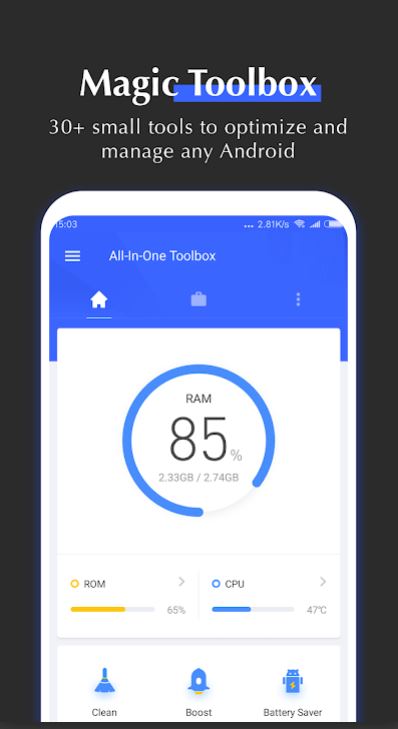 2. CCleaner for Android
Does this app sound like it is not going to help your device with anything related to gaming? We beg to differ because CCleaner certainly does a pretty neat job when it comes to cleaning your device. It is an optimizer that wipes of all the unnecessary files residing in your gaming device.
Furthermore, its extensive features allow it to use cache remover, optimizer, and a booster. Download CCleaner from Play Store.
Rating: 4.7
3. Smart Phone Cleaner- Phone Booster and Optimizer
This is a perfect booster app for your gaming device because of how easily adaptable it is. It helps in cleaning up your junk files, optimize your battery life and boost your games on Android.
Simply open the game from this app and enjoy a never-ending gaming experience. Don't tell me you don't like that because we know you do.
Download Smart Phone Cleaner from Play Store.
Rating: 4.4
4. WTFAst
Facing lags and extreme high pings? WTFAst is the software to make sure you get rid of it. The software aims to reduce the lags and maintain the ping so that your game is not distracted. In this case, the performance of your PC is also improved significantly.
For you to be able to play games online, WTFAst puts all its focus on enhancing the speed of your internet.
Download WTFAst
5. RAM and Game Booster By Augustro
This falls in the category of paid apps and is an efficient choice to make. This app is pretty powerful and allows users to manually boost their RAM using the in-game booster.
In addition to that, it also provides reports of RAM information in a pie chart format analyzing gamers easily. Also, it's free from ads.
Download RAM and Game Booster By Augustro from Play Store.
Rating: 4.6
6. Wise Game Booster
Next on our list is Wise Game Booster which works exceptionally well for PCs. It is a simple and easy-to-use booster that helps in optimizing your PC so that you can seamlessly play video games.
It ensures the stability of your game is maintained thoroughly and no tasks or process on the back hinders it. For the subject to faster operation, it works with controlling the frame rate.
Download Wise Game Booster
7. Game Booster – Speed Up Phone
When we mention boosters, can't really miss this one out of the list primarily because of its ability to speed up devices. With a single tap, you get the best performance and you can experience it all if you use this app and then play your games.
It speeds up your device by cleaning up the excess space and by force-stopping all the background processes and manual tasks.
Download Game Booster – Speed Up Phone from Play Store.
Rating: 4.4
8. Panda Game Booster and GFX Tool for Background
Not only because it's a premium booster app but also has outstanding user reviews which makes it immensely popular. It kills all the tasks and processes working in the background and thus, boosting the experience for the users.
In addition, it also blocks the apps that you aren't using currently so that your gaming experience is not obstructed.
Download Panda Game Booster and GFX Tool for Background from Play Store.
Rating: 4.5
9. Gaming Booster 4x Faster Free
This gaming booster will work for you if you either want to boost your device or ish to play around with your screen resolution and looking to adjust it.
Moreover, you can also enhance your HDR display with just one tap. This is one of the best game boosters out of the lot.
Download Gaming Booster 4x Faster Free from Play Store.
Rating: 4.5
10. Dr. Booster – App and Game Booster
When we speak of best game boosters, we can't miss out on Dr. Booster because of how effective it is. It helps in clearing your cache space and RAM so you can play your favorite game without facing any slowness.
Download Dr. Booster – App and Game Booster from Play Store.
Rating: 3.4
Top 14 Best Game Boosters For Android & PC
Here we have listed some of the best game boosters. These apps are capable enough to provide you hassle-free gaming experience.
Conclusion
Well, here is where we end our list of best game boosters. Make sure to try them out and see which one serves you the best. Let us know too through the comment section below.