No one doesn't have a smartphone in this day and age. Advanced mobile phones have become the need of the hour with the unlimited apps, uses, and status that come along with using a smartphone. In this article, we'll talk about how to bypass android's lock screen pattern pin or password in the most simple and fast way.
Getting locked out of your phone is a nightmare, that unfortunately, many people live through. Forgetting your own smartphone's lock screen pattern, pin or password can get tiresome. All you want to do is open your phone, and that should be fairly simple. But with forgetting the key, you'll question how to bypass android's lock screen pattern, pin, or password. Keep reading to find out how.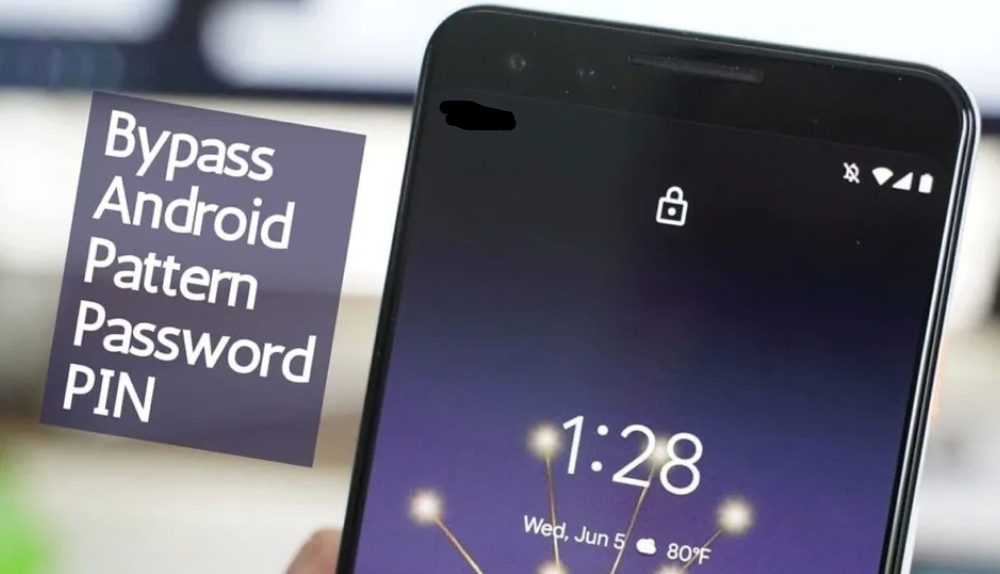 About Phone Security
Smartphones make a lot of things easy/ Checking your mail on the go, being able to make calls just by having Google assistant do it, setting reminders for the future, everything is a breeze with smartphones. However, it is very important to keep your phones safe from prying eyes and individuals. People will be able to access sensitive information on your phone if you don't have a lock screen pattern, pin, or password. 
Without a lock screen pattern, pin or password, anyone can open anybody's phone and look at stuff like credit card details, personal messages, cringe webcomics that you read, or even stupid selfies that you took for no reason. Private stuff is called private because no one else should see the things on your phone except you.
And with you forgetting your lock screen pattern, pin, or password, it becomes a little tricky to save you and your phone from potential threat (and embarrassment). So stick with us and we'll tell you how to bypass android's lock screen, pattern pin, or password.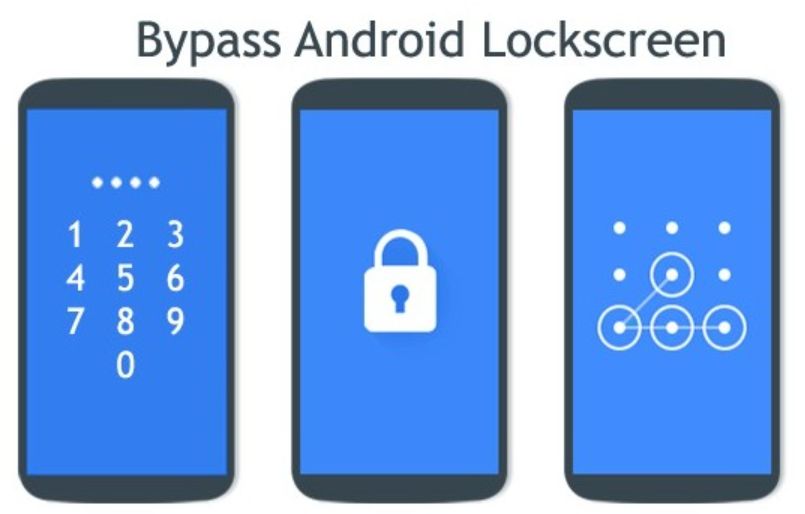 How to Bypass Android's Lock Screen Pattern, Pin, or Password?
The age-old question of 'how to bypass android's lock screen pattern, pin, or password' has finally been answered for you! We can assure you that these methods will provide fast and easy relief to your worries. All you need to do is try the ways given below and not skip any steps in the middle.
1. Unlock Samsung Devices with Find My Mobile
If you own a Samsung phone, then you are in luck! With the help of the Find My Phone tool, you will be able to unlock your phone in no time. Follow the steps given below.
Open the Samsung Find My Mobile tool on your device.
To use the tool you will have to sign in with your Samsung login credentials.
When you log in, on the left side of the screen you will be able to see your mobile number. Ensure that the phone you forgot the lock screen pattern, pin or password is the same number as displayed on the site.
You will find the 'Unlock my screen' on the sidebar present on the screen.
Tap on "Unlock' and wait. It might take a few minutes to unlock your phone.
Once the process is finished, you will get an alert on your screen saying that your phone has been unlocked. Check your phone to confirm the same.
2. Dr. Fone Screen Unlock for Android Phones
Dr. Fone is an app that makes it easy for Android phone owners to get through their locked-up phones. With the app, developed by Wondershare, you will be able to access your phone in no time. Let's get started.
Open Dr. Fone on your device. You can try Dr. Fone for free and download it through this link.
Connect your phone to your laptop and choose the 'Unlock Android Screen' option.
The next step involves you giving information about the phone model and other specifications.
Once you give all the details, set the phone to Download Mode.
You can set it to download mode by powering off the phone and then pressing and holding the volume down button with the home and power button.
Now the recovery package will download on the phone.
Once the recovery package is fully downloaded, you can unlock your phone and all your data will be untouched.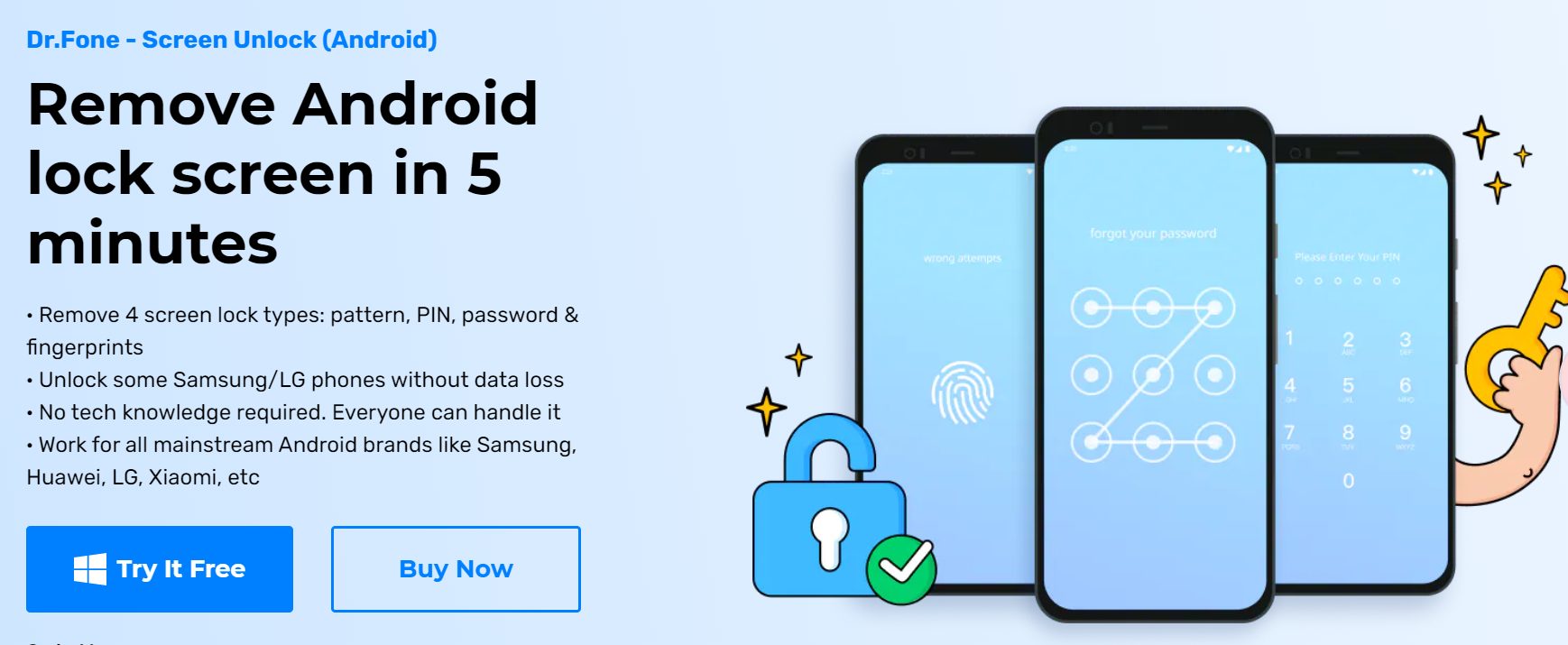 3. Use Android Device Manager (ADM)
Every Android phone user will most likely have a google account that they used to set up the phone. Now ADM will help you recover your forgotten pin, passcode, or lock screen pattern.
Open ADM on your computer by going to ADM Website.
Log in with the same credentials you used to set up your phone.
Now select the device that you want to unlock.
Select the 'Lock' option present on the screen.
Enter a password that you want to change and set it as the new one. It needn't be the old one. Click on "Lock" again.
You will now see a message that says "Ring, Lock and Erase".
Go to your phone, open it and type the new password that you set. This will unlock your phone.
The final step is to head on to the Settings in your phone and disable the temporary password.
Also Read: Can I Watch Free TV on My Phone?
Conclusion
That's a wrap on 'how to bypass android's lock screen pattern, pin or password'. We hope you found all the information that you were looking for to unlock your Android phone. We hope you were having a good day ahead!