Before we begin with discord alternatives, let's discuss a little bit about Discord. Discord is an application more so a platform for texting and chatting. This is a multi-purpose area for gamers, professionals, team members, and so on to interact over video or group conversations. Furthermore, it is a great way for everyone to interact and exchange information.
So, what we need now are some discord alternatives that will make it comparatively easy for all of us to make a pick from. Speaking of alternatives and why do you need them, well, not all of us are happy with one option in life, isn't it?
10 Best Discord Alternatives for Gamers
Right up comes the 10 best discord alternatives for you to pick from. However, let me warn you already, choosing one out of the lot is not going to be easy at all.
1. RaidCall
RaidCall is a discord alternative that acts well for a voice and video communication channel. This tool is free, simple, and has a brilliant UI for one to be a part of. RaidCall is a mixture of everything and by everything I mean, instant direct messages, group convos, video calls, and whatnot. Potentially, it serves everyone and is a great alternative if you are looking for one.
2. TeamSpeak 3
Before you had actual knowledge about Discord, many users went for TeamSpeak as their only choice. Gamers use to fulfill their gaming needs and professionals went for TeamSpeak to get done with their office work. This is a great app is why it has made its place in the discord alternatives list. Moreover, the best part of it all is the use of low latency voice comms that is embedded in Discord as well as TeamSpeak 3.
3. Troop Messenger
If you have a small, medium, or a large communication/collab tool for teams that make co-operation easy. In Troop Messenger, everything is real-time which adds a lot more to its use. This application maintains everything in a document for a full reference.
Some of them go through features of troop messenger is:
Confidentiality is number one. It lets you have a private one-to-one conversation.
Easy to share common messages with multiple teammates.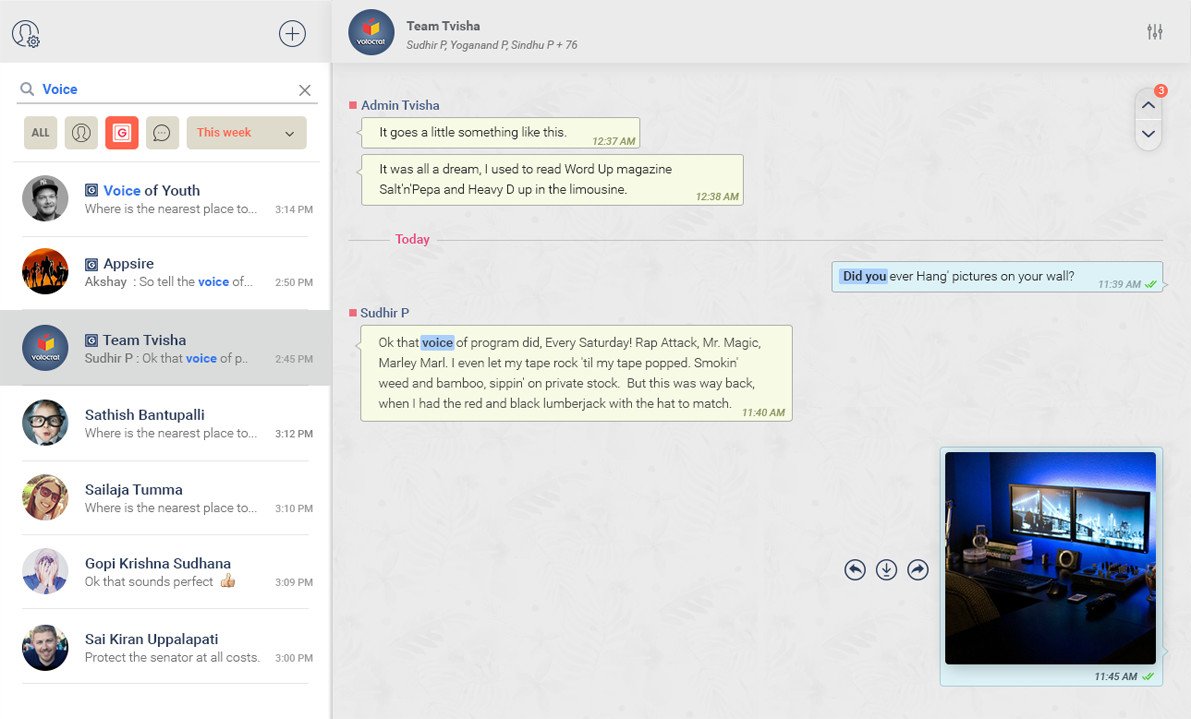 4. Mumble
Mumble is yet another discord alternative that has successfully made its place on the list. Primarily, it works well for gamers as it uses a soft voice and is open-source.
Features of Mumble
Compatible with Windows, Mac, and Linux
Chat encryption
Authentication
5. Microsoft Teams
Microsoft Teams also counts as an impeccable discord alternative. It offers a shared work area for everyone to chat, talk, share, and work simultaneously at the same time.
Features of MS Teams
MS Teams allows you to conduct online meetings and web conferences. Along with that, it is also feasible to have a group chat with all members of the team.
High-end security
Collaboration on files.
6. Skype
You can easily opt for skype if all you are looking for is a video and audio platform for interaction. It also lets to have screen sharing sessions and have private conversations amidst all that. I have personally been using Skype for quite a while now and it does the best job for me to have and plan my meetings on time. It is not going to be a delight for the gamers out there but for business professionals, nothing better than Skype.
7. Tox
Tox is also in our list of discord alternatives because of the end-to-end security it has to offer to its users. It really doesn't matter if you are working public or private, Tox lets you have your connection easily and without hassle. Additionally, one fine reason for people to choose Tox is it is absolutely free to use and has no advertisement making it a bliss.
Features of Tox
High-end encryption that helps in keeping information safe and secure.
Supports Mac, Android, and Linux.
8. Wire
Next up in our list of discord alternatives we have Wire. This too is a platform for collaboration and helps officials to maintain their business relationship. Furthermore, it allows conducting video calls, voice-chats, share files, send and receive messages and so on. Nonetheless, it also helps in providing high-end encryption to the users.
Features of Wire include:
Encryption
Video and Audio calls are encrypted
Advertisement – less
UI friendly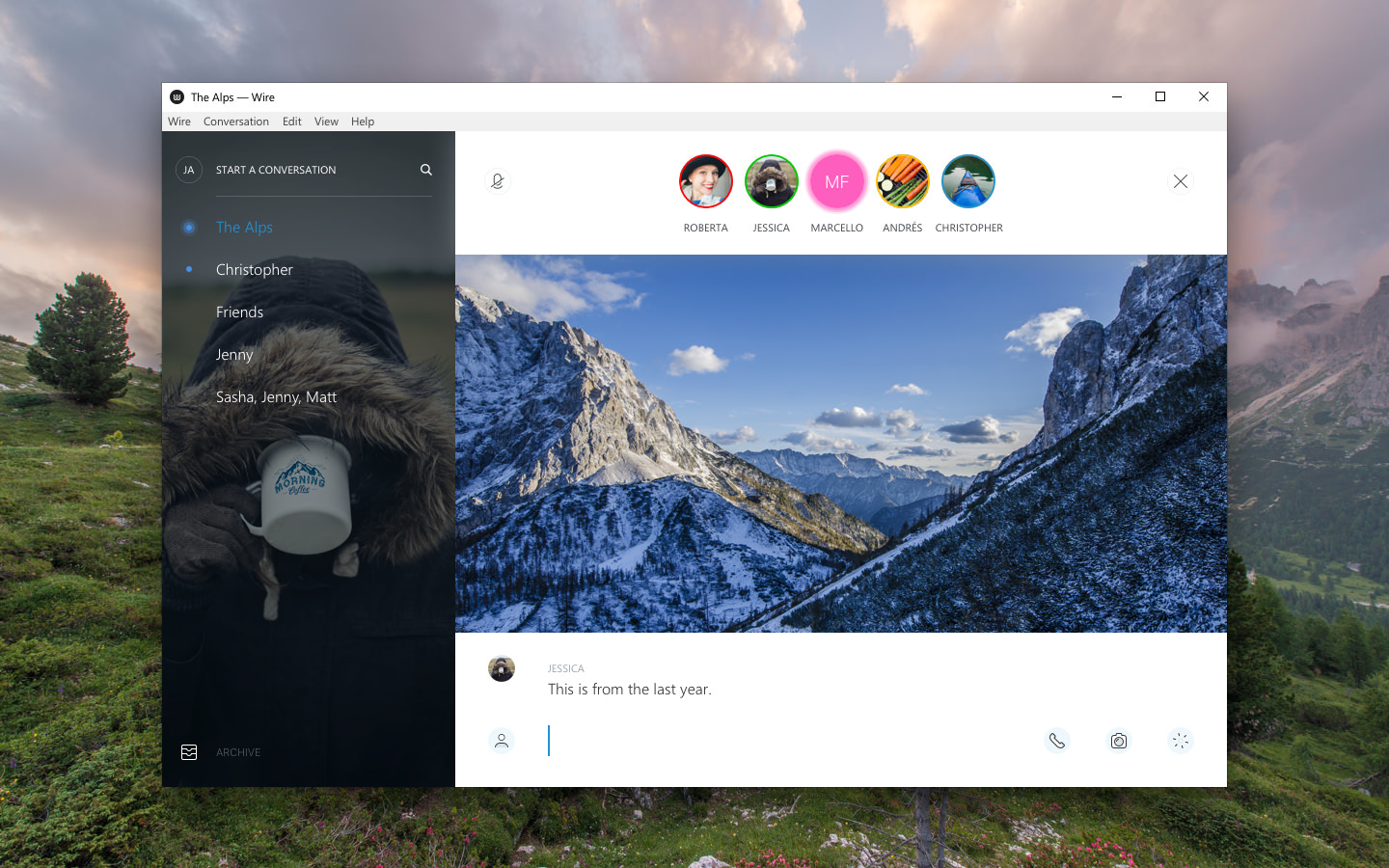 9. Steam Chat
Another one of the lots is Steam Chat, which is one fine choice out of all. This one is a great option for gamers to go ahead with their gaming activities. The chat service of Steam Chat is completely free to use. With the help of that, it also becomes easy to create groups to have a joint conversation.
Features
Group admins can assign roles to the members of the group
Allows to kick users out
Supports Windows, Mac, and Linux
10. Riot.im
If you are someone for whom privacy is a big concern, then Riot.im is the one for you. You can have conversations with your friends over the app without worrying about security at all. Riot.im puts all its focus on collaboration and maintenance of team members. Furthermore, the protocol that this software uses is called the Matrix Open Communications Protocol.
25 Free Discord Alternatives
Here is the full list of Discord alternatives for Windows, Mac, iPhone and Android.
RaidCall
TeamSpeak 3
Troop Messenger
Mumble
MS Teams
Skype
Tox
Wire
Steam Chat
Riot.im
Slack
Ventrilo
Overtone
Matrix
Signal
GameV0x
GSC
Roger Wilco
Mohawk Voice
C3
Vivox
Spreed
Mattermost
Rocket.Chat
Line
Final Words
That was all about the best discord alternatives. Make the pick out of them all that does justice to you and your requirements.