Have you started to lose your mind because of your AirPods not connecting? And are you fed up with using different hacks and tricks to fix this issue. If yes, then my friend you landed on the right on the internet.
AirPods are wireless Bluetooth technology-based devices for iOS. They work the same as the wired earphones but without any wire. The only downside of AirPods is that they way too costly when compared to normal wired earphones. Nevertheless, in today's article, we are going to look at the solution of airports not connecting to your iOS device. So, sit back and go through the fixes mentioned in this article.
How to Fix AirPods Not Connecting Problem?
Numerous reasons can be responsible for your AirPods not connecting. And in this article, we are going to look at the solution for all those reasons. So, let's get started.
1. Restart Your Device
If the device on which you are trying to connect your AirPods hasn't been restarted or shut down for a long time then there is a great possibility that it will throw an error.
The reason behind it is very simple, if you haven't restarted your device and kept using it for a long time, then your device will be full of background running apps, and all those apps will be slowing down your device performance. And it will also affect Bluetooth connectivity.
So, if you haven't rebooted your device for a long time, then it's recommended to you to first reboot your device and then after try connecting AirPods to it.
2. Cross-Check Bluetooth Connection
If you are facing an error connecting your AirPods to your device then there is a great possibility that your device is placed at a distance of more than 10 meters from the AirPods. Always remember, Bluetooth works best when it is kept at a distance of fewer than 10 meters from the device.
Moreover, make sure that there isn't any electrical appliance like an oven, cameras, power cables, etc between AirPods and device.
3. Turn Off Low Power Mode
Activating low power mode has its own benefits as well as downside. We all are aware of its benefits, but there are numerous downsides of this feature that includes automatic closing of background apps, downloads stopping, and even disturbing the frequency of Bluetooth connectivity. All these things are done to ensure that your device consumes less battery.
Therefore, it's always recommended to connect Bluetooth to your device only if it's charged or when it's not on low power mode. Moreover, you can manually disable the low power mode.
Settings > Battery > Tap on low power mode to turn off this feature
4. Charge Your AirPods
It's one of the most common mistakes that most people do. They don't check whether their AirPods are charged or not, and without checking they start connecting it to their device. So, make sure that your AirPods are fully charged before connecting them to your device and start using them.
5. Maintain Tidiness Of AirPods And Its Case
If you are done with charging your AirPods and it is still not connecting with your device, there is a great possibility that your AirPods haven't been charged. And the only reason for it can be dirt or some kind of obstacle that is stopping your AirPods from making touch with its case so that it can get charged. You can clean that dirt using a microfiber cloth or a soft bristle brush
6. Download the Latest Firmware Of AirPods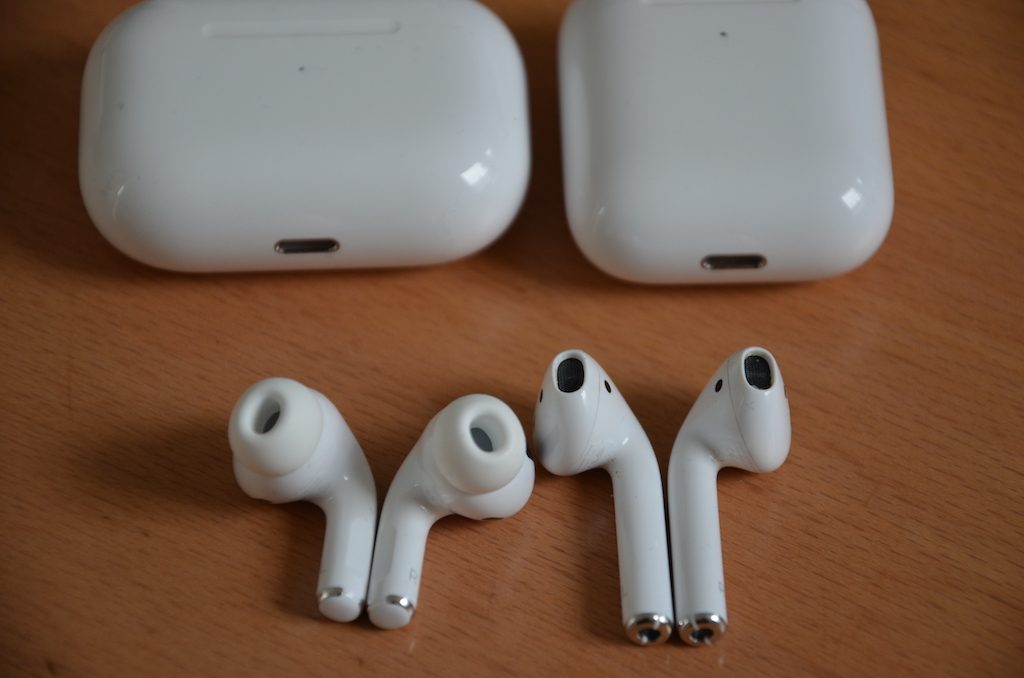 Apple is famous for frequently rolling out updates for its devices. And 90% of the issue that you will face on your AirPods will be related to its software rather than its hardware. The best part is that the latest updates AirPods will only work with the latest version of iOS on your device.
So you'll have to update both your iOS device as well as AirPods. Go through the below-mentioned steps to download the latest updates for your iOS device.
> Settings > General > Software Update > Download and Install
You will have to enter your device password before updating the device.
7. Reset AirPods
If you are facing AirPods not connecting issue after updating the device to the latest version then there is a great possibility that the new firmware is having some problem cleaning the old pre-installed firmware. Follow the below-mentioned steps to resolve this issue.
Go to the Settings of your iOS device and after that go to Bluetooth.
Locate the name of your AirPods, and press the (i) icon present just next to your AirPods name. Now click "Forget This Device", and after that press the "Confirm" option.
Keep your AirPods on charge for almost 45 seconds, and the most important thing, keep the lid of the case closed.
Here comes the most important step, keep holding the Setup button present at the back of your AirPods case until the case repeatedly starts flashing white light.
Now for completing the reset process you will have to close the AirPods case.
Open the case after few minutes and try pairing your AirPods with the device. We hope this method will solve your issue, if not, come to the next method.
8. Reset Network Settings
Believe it or not, your network settings do play a handy role in giving you a smooth Bluetooth experience. And by any chance, if your network settings are corrupted then there is a great possibility that you will face a Bluetooth connectivity problem.
Here's what you need to do to resolve this issue. But make sure to note down all the Wi-Fi passwords before jumping it into steps, is this method is going to erase all the saved network configuration.
First, Settings > General > Reset option.
Tap on "Reset Network Settings", and then enter your phone password.
Click on "Confirm" to complete this method.
Once you have done this, try reconnecting new AirPods with your device. And we are pretty sure that this method will surely resolve AirPods not a connecting problem.
Conclusion
So, these were 8 easy but working fixes that you can try if you are facing a problem connecting your AirPods to your iOS device. But by any chance, if you are still facing any issues you can contact the Apple support team. Moreover, don't forget to share your feedback and doubt regarding this post in the comment section.