Even though being one the most used and popular web browser, it's quite surprising to know that there isn't any official Chrome dark mode available till now. But are we going to settle with this compromise? Definitely not!!!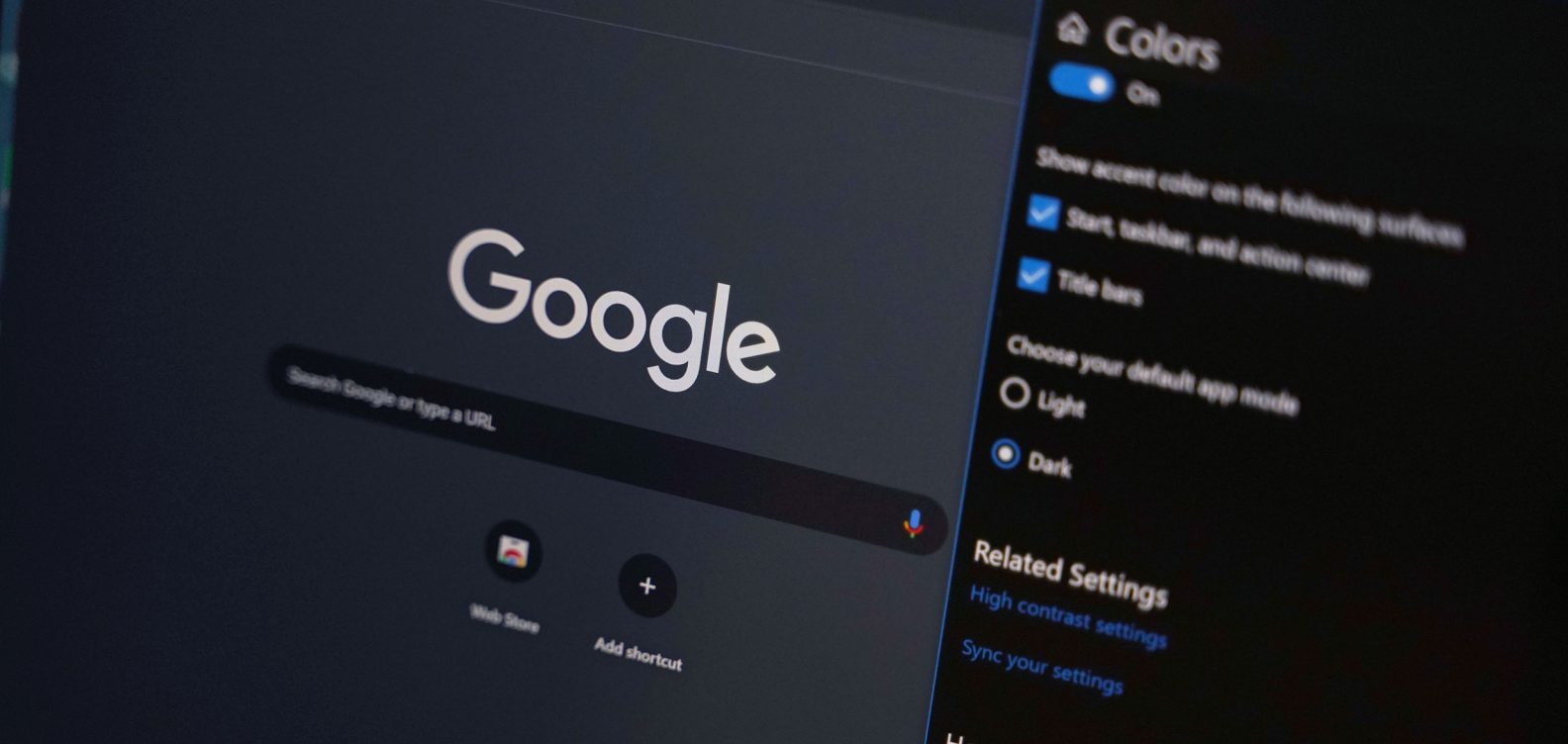 In this post, we are going to guide you on how you can enjoy your favourite browser, Google Chrome in dark mode. So, sit back and get ready to visit different websites via Chrome in its dark mode.
Benefits Of Chrome Dark Mode
Being an enthusiastic reader, you might be wondering what is the need for Chrome dark mode, what are its benefits. Why the world is going crazy behind the dark mode feature? Here are some benefits of using dark mode.
According to some research, a dark mode mix your attitude remain focus on your work for a longer time.
The dark mode also reduces the pressure that you feel on your eyes, i.e protect your eyes from harmful rays.
Enabling dark mode also ensures that your device consumes less battery.
The dark mode is recommended for those people who are having low eye power or have any other eye-related problems.
So, these were a few of the benefits of enabling dark mode. Now it's time to see how to enable Chrome dark mode.
How To Enable Chrome Dark Mode?
Here we will see how you can enable dark mode on Google Chrome on different devices like Android, iOS, as well as PC. Just go through the steps and we can assure you that by the end of this article you will have all the required knowledge.
1. On Android
There's good news for all Android users. The moment has come of which we all have been waiting for. Google Chrome has launched its own built-in dark mode feature for Android devices. Go through the steps to find out how you can enable it.
First of all, you need to have an Android version above Android version 5.
Now open your Google Chrome, click on the three dots present at the top right corner.
Go to the Settings option, scroll down a bit, and you will see "Theme".
Choose "Dark mode", for enabling chrome dark mode.
Moreover, you can choose the "System Default" option if you want to keep the Chrome theme according to your smartphone theme. For example, if currently, your smartphone is in dark mode then Chrome will be displayed in dark mode, and if your smartphone is in light mode then Chrome will be displayed in light mode.
2. On iOS
The same good news is also for iOS users. Now being an iOS user, you can enjoy Chrome in dark mode. The process is similar to enable in Chrome mode in Android, i.e Three dots > Settings > Themes > Dark Mode.
3. In Windows
Enjoying Google Chrome in dark mode on your Windows computer is very easy. The latest Windows version, i.e Windows 10 comes with the feature of dark mode and light mode. Just follow the below-mentioned steps to find out how to view Google Chrome in dark mode on Windows 10.
Go to Windows 10 Settings. You can use this "Windows Icon +I" shortcut key to visit Settings.
Now open the Personalization option, and after that choose the colors option present on the left side.
Here you will have the "Choose your color" option. Set it to "Dark" for enabling dark mode.
Google Chrome hasn't launched any in-built dark mode feature for its Windows version. Therefore, the only way to view Google Chrome in dark mode is by enabling Windows 10 in-built dark mode feature. Enabling this feature will make sure that every program present on your system is viewed in dark mode.
4. In Mac
Google Chrome for Mac also has the same story as the Windows, i.e Chrome hasn't launched any in-built dark mode feature for Mac. Therefore, for viewing Chrome in dark mode on your Mac you will have to use this system dark mode feature. Follow the below-mentioned steps to find out how it's done.
Go to System Preference, and after that go to General.
Here you will see the appearance option present at the top. Select "Dark" for changing your systems theme to dark from light.
Enable Chrome Dark Mode Using Extension
If you don't want to take the use of system dark mode for viewing Chrome in dark, then in such a case you can install Chrome dark extension for viewing Chrome in Dark mode. Follow the below-mentioned steps to find out how it's done.
Visit Chrome Web Store, and after that click on extensions present at the left.
Once you have clicked on extensions, enter "Dark mode for chrome" in the space provided.
Now you can choose between any of the extension that comes in front of you. Or you can click on the link for downloading our recommended extension.
Click on "Add to Chrome" for applying that extension to Google Chrome.
That's it. You can now see Google Chrome in dark mode
Conclusion
Viewing a program in a dark mode not only reduces the amount of strain on your eyes but also gives a very beautiful look to that program, and Google Chrome is no different. Unfortunately, Chrome has not launched its official built-in dark mode feature for Windows and Mac users.
But you can use the hacks and methods mentioned in this article to tackle this problem. Moreover, don't forget to share your doubt and feedback regarding this post in the comment section.