If you remove Alexa from the picture, then Amazon firestick is probably the second amazing thing amazon had made.  Whether you own a TV or a simple monitor, all you need is an HDMI port and internet connection. With Amazon firestick, you can watch Netflix, stream different content, listen to music, watch Youtube surf the internet or experience thousands of different app. All of this on a device smaller than your palm. But despite all this greatness, it has its own limitations. So, if you are looking for ways to jailbreak firestick, then you arrived at the right destination.
In this article, I will share Different ways to jailbreak Amazon Firestick. 
Why Jailbreak Amazon Firestick?
Amazon firestick offers amazing features but, you can't have it all. Most importantly you can't have any for free. In simple terms, with Amazon firestick, you can stream videos, download apps or use Alexa to browse however, you will have to pay the subscription fee for most of them. And you also cannot download any third-party apps as well.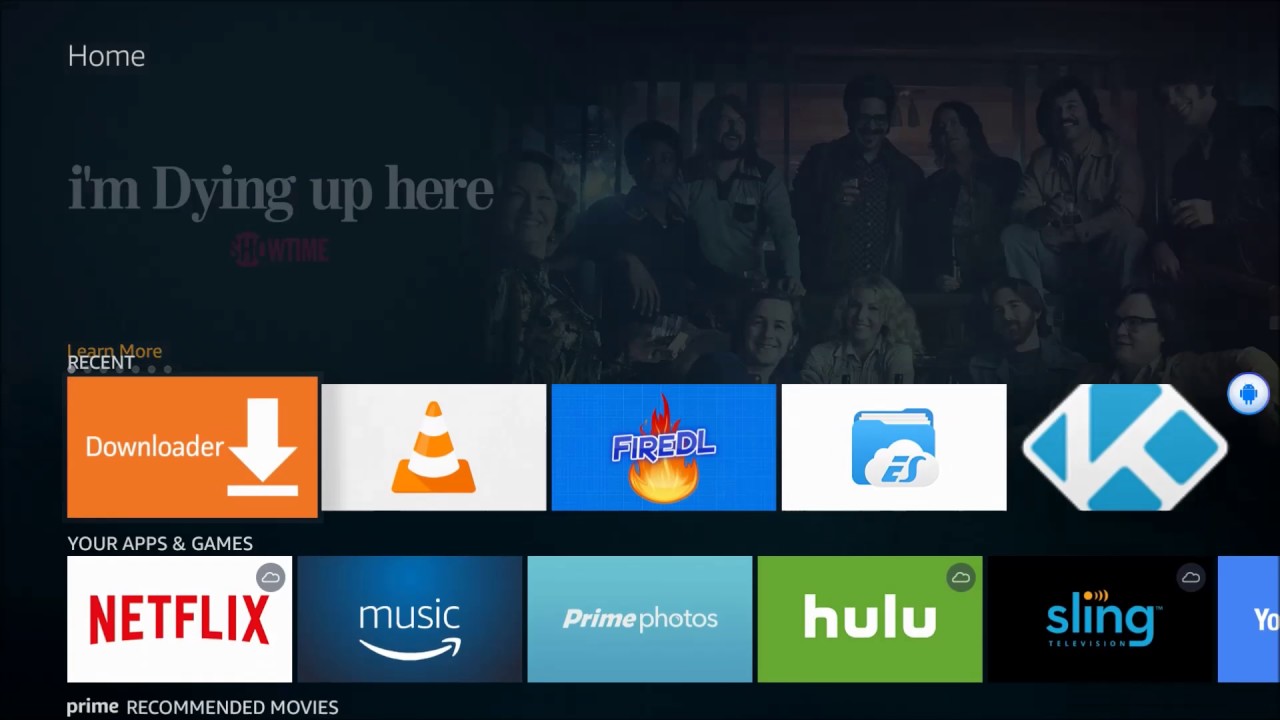 Whereas on the other hand, Jailbreaking the firestick will let you do all of that. After jailbreaking a Firestick, you can watch free Web Series by using third party providers, download apps from insecure sources or simply do stuff that you were not allowed to do before. But at what cost?
First of all, Jailbreaking is totally legal, so you don't have to worry about that. People often jailbreak their iPhones to use different apps they aren't normally allowed to use. And Jailbreaking a firestick is an even easier process, but what you have to compromise is your warranty.  By jailbreaking a Firestick you are nullifying its warranty, so if something went sideways, you can't claim it.
How to Jailbreak Firestick via KODI
So, here are the best and easiest ways to Jailbreak Firestick.
1. Allow apps from Unknown Sources
In order to jailbreak a Firestick, you must set it up first. It's the same process when we try to install new apps from third-party sources on android devices. Just turn on the"Apps from Unknown Sources".
To do so,
 First, open your Home Screen and go to Settings. Use your Firestick remote to navigate. (Its located on the top menu on your Homescreen).
Now Select My FireTV/ Device and go to Developer Options.
Now scroll down to Apps From Unknown Sources and Turn On.
2. Download ES File Explorer
Jailbreaking an iPhone or rooting android devices is a long tiring process. But fortunately, for our firestick, all it takes to jailbreak is to install another piece of software. And to download that piece of Software, you will basically need a downloader. Well, you can choose and download whichever downloader you want, but personally I suggest ES File Explorer.
Now ES File Explorer is more of a File manager than a downloader. And if you use an android device then most probably you already know about it. It is one of the best and organized File Explorer out there, perfect for managing space on small storage devices like Firestick.
With ES File Explorer, you can easily download and install KODI. To do so,
 Open Firestick's Home Screen and click on the Search menu. It is located on the top left corner of your screen.
Now type in ES File Explorer to search for it. Then, click on its icon and Download the app.
Wait for the app to Download and Install. After this, click on Open to open ES File Explorer. 
3. Download and Install KODI
I have been mentioning KODI for a while, but What is KODI? 
Developed by XBMC, KODI is a free, open-source media player software. It is designed to run on different operating systems, and fortunately for us, it supports Amazon Firestick. It was originally developed to be used for Xbox Media Player, after 12 years of which, it was renamed as KODI in the year 2014.
With KODI, you can do tons of great stuff. Starting with the basics, you can stream video, listen to music, play media content from different sources. KODI also supports different formats, so you really don't have to worry about compatibility. Unlike Firestick UI, you get a lot of free room and flexibility to customize your Home.  If you ever felt limited with Amazon Firestick, with KODI you won't.
To install KODI on your device, you need to download it first.
Open ES File Explorer, go to Tools> Download Manager.
Now, scroll to Downloader and click on +New Button.
Enter the given URL: https://www.firesticktricks.com/kapk
And then, Click on Download Now.
Once the file is downloaded, click on Open file and Install. 
Let the application get installed, and then click on Open. 
This will open KODI for the first time on your Firestick. It might take a minute or two.
And, that is how you jailbreak a firestick. Now, with KODI you can access any type of media content without limitations.
The Bottom Line
Amazon Firestick is more like a DIY solution for those who have a normal TV but want to have smart TV experience. And with Alexa built into it, the Firestick takes the user experience to a different level. But having a restriction with the device kind of takes away the whole purpose of having a DIY.
Well not anymore, by jailbreaking you can install any Media Players like KODI and can make 100% use of your Firestick. Do keep in mind that jailbreaking a device nullifies its warranty and even though it's legal, we do not encourage you to do so.
And that folks, concludes this article. Thanks along for your precious time, I hope things work out well for ya!
Peace Out!