Are you wondering what's the use of PS4 Jailbreak, what are its advantages and disadvantages, and what's the procedure of doing it? Yes, then you have landed on the best page. In this post, we going to clear all your doubts regarding Jailbreak PS4, in very simple and laymen's terms.
What Is PS4 Jailbreak?
PS4 Jailbreak! Doesn't it sound a very hi-fi and technical word? Despite how technical it sounds, the meaning of PS4 jailbreak is very simple. You can guess the meaning of this word by its name itself, Jail means prison, and break means breakthrough. In layman's terms, jailbreak PS4 means breaking through all doing unauthorized changes to PS4 software.
Every device like a mobile phone, computer, or PS4 is mainly made up of two components, i.e. hardware and software. For example, because of the software installed on our computer, we can only do things that the installed OS and software gives the access to do.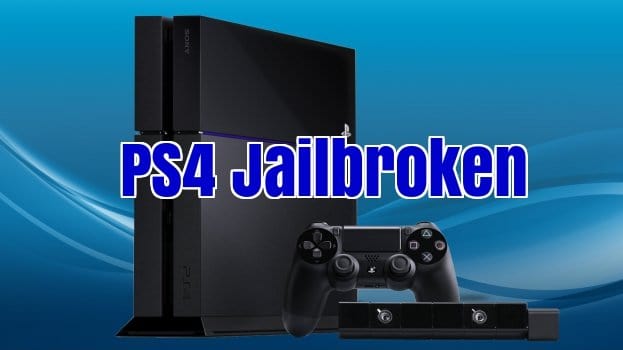 Suppose, if you want to download any paid software from the Windows Store, and you don't have money to buy that application. Then in such a case, you can bypass your computer, do some changes to its software, and skip the payment process.
And after all this, you can get the application for free. Just like this, PS4 also comes with pre-installed OS and software, and somehow or other, if you manage to bypass it, then you will be able to download all the paid games and applications for free. Additionally, you can also download additional themes and extra features on your PS4.
Advantage & Disadvantages Of PS4 Jailbreak
Everything in this world has its own positives and negatives, and the same goes with PS4 Jailbreak. On one hand, there are plenty of advantages of jailbreaking PS4, but on the other hand, it also has numerous disadvantages. Let's take a look at both of them one by one.
1. Advantages
Here are 3 advantages of jailbreaking PS4.
1. Download Games For Free
The biggest and the most important reason for which people jailbreak their PS4 is for getting access to free games. Yes, you heard it right. By jailbreaking PS4 you can download paid games at a very cheap price or even for free.
2. Get Access PS2 And PS3 Games
By default, you can only play PS4 games on your PS4, i.e. you can't play PS3 and PS2 games on PS4. But by jailbreaking your PS4, you can easily play PS2 and PS3 games on your PS4 without any hassle.
3. Custom ROM
Who doesn't want their PS4 interface to look good? Jailbreaking PS4 gives you the access to download different themes and custom ROMs to enhance the look of your PS4.
2. Disadvantages
Here are the top 3 disadvantages of jailbreaking PS4.
1. Won't Be Able To Play Online Games
If you are planning to play online games like PUBG and Fortnite on PS4, then we won't recommend you to jailbreak your PS4. As jailbreaking, it will take away all your access to play multiplayer games like PUBG and Fortnite.
2. No Warranty
It is one of the most common disadvantages of jailbreaking any device. Once you have jailbroken any device, you won't be able to complain about any error that comes in your device to the company's service center.
3. No New Games
After jailbreaking your PS4 you won't be able to play any new games that are launched on PS4. For praying that particular game, you will have to wait for its pirated release.
How To Jailbreak PS4?
You don't need to have the brain of Tony Stark to perform PS4 Jailbreak. The process of jailbreaking a PS4 is very simple. But before jailbreaking let's first look at the things that are required.
Requirements:
You must be having the latest PS4 update.
Any extraction software.
Steps To Jailbreak PS4:-
First of all, make sure you have the latest firmware on your PS4. You can check the firmware version of your PS4 by visiting the official website. Also, check that your PS4 is compatible with the custom firmware that you need to download.
Now, click on this link to download the custom firmware jailbreak file.
Once the download is complete, extract the downloaded file using an extraction software like WinRAR.
After extraction copy the extracted file to the "root" folder of the USB.
Now turn off your PS4, plug in the USB stick to it, and again turn on your PS4, and wait for about a minute.
Update your PS4 by going to Settings > System Update > Update via Storage Media > Proceed. Now, wait for at least 10 to 20 minutes for completing the human installation.
That's it !! Now your PS4 will be running on the custom firmware v3.50 CFW. You can now easily install all the pirated games, themes, and other features on your PS4 without any hassle using your USB device.
Final Words
So, this was all about PS4 Jailbreak. We have tried to explain the advantages and disadvantages of jailbreaking your console as well as how you can jailbreak your PS4. Don't hesitate to share your feedback and suggestions regarding this post in the comment section. Also, keep visiting TechyWhale for more Tech related content.