Talk about frustration and I will give you so many reasons! But the context here my dear amigos is Twitch Lagging. Are you in the same boat as me? The boat of frustration, I meant. 
Yes, it's absolutely disappointing to encounter lagging issues while you are on Twitch. This has been a very common problem and indeed, painful. When speaking of pain, how do you feel when you are all ready to spend your evening on Twitch streams and the videos start lagging? These latency issues are a real struggle and getting rid of them is a dire need.
Wondering how?
Well, just keep reading to get your hands on all the possible ways of fixing twitch lagging issues.

5 Fixes for Twitch Lagging You Must Try!
For gamers, Twitch is a beloved gaming asset but a hindrance to the user experience due to lagging is a big no for them. Therefore, stay glued and keep scrolling to see which out of the provided methods fixes your lagging issues.
1. Wipe That 'Cache' Off!
You never know, your cache could be the reason behind twitch lagging and buffering issues. Sometimes, the real culprit is right in front of us and we don't pay heed.
Clear your cache which is very likely to pace up your streaming. Here is how you can clear your cache on Google Chrome.
Go to the Browser. On the top corner, right-hand side, click on the three dots followed by Settings.
Go to Privacy and Security > Clear Browsing Data
In the pop-up, select 'all time' from the time range drop-down. Once done, click on clear data.
Restart Twitch to see if it resolved the problem.
2. The Culprit Could Be Your 'Internet'
When you don't have a secure network, there is a possibility that you will encounter a twitch buffering issue. Therefore, every time you switch to Twitch, check your internet stability.
There are many online speed test tools that you can use. If you locate trouble with your Internet, restart your router. If the issue persists call your service provider to assist you more on this.
3. Shut The 'Background' Apps Down
While you are using Twitch, it's a great idea to keep all your background applications that are extracting the bandwidth closed. These applications/programs could be downloading patches or software eventually slowing down the internet.
Moreover, reports have shown that Twitch lagging and buffering problems have something to do with Steam. Steam regularly keeps on updating background games and runs many processes too. Therefore, turning off Steam is a great idea to enjoy Twitch seamlessly.
4. Computer 'Specification' Behind Twitch Lagging?
Yes, your computer specification may be the cause you are facing such frequent Twitch lags. If you have an old computer, get a new one already!! For Twitch's Sake.
If you are an avid streamer and have a PC or Laptop with outdated specifications, give it a thought. For streamers, it's a hassle to stream their games when the required bandwidth is not captivated. It will be immensely slow to run a game on your PC with such basic specifications.
Hence, the quick solution is a good computer or a brand new one.
Below is a little guideline that you definitely need to keep in mind if you consider getting a new laptop/PC especially to stream.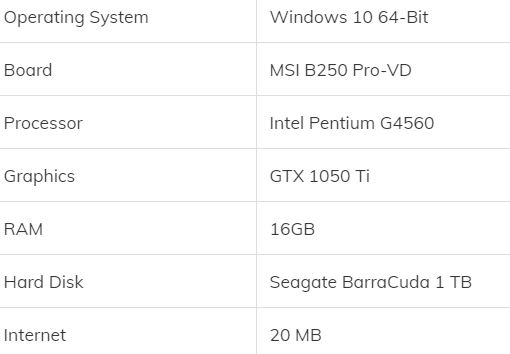 5. Quick Check on the 'DNS'
Switching the DNS has helped many gamers to resolve the twitch buffering issues. Changing the default DNS to Google's DNS helps in getting rid of the constant Twitch lags. Here's how you can do it too.
Open Control Panel > Network and Internet. You can either type 'Control Panel' in the Search Box or Windows + R to open the Run Dialog Box and enter – ncpa.cpl
Under the Network and Sharing Category, click on 'View Network Status and Tasks'
From the side menu, hit "Change Adapter Settings"
You will now see all the network connections. Find your connection > right-click > properties.
From the list you see, select 'Internet Protocol Version 4'. Once you select it, then click on Properties on the bottom corner.
When the Properties box opens, Select the radio 'Use the following DNS Server Addresses' and enter the following IP.

Preferred DNS Server – 8.8.8.8
Alternate DNS Server – 8.8.4.4
Restart the twitch to see if it fixed the problem.
Twitch Lagging- How Does it Look Like?
Twitch has its signs to indicate that it is going through buffering. Below are some of the things you will notice.
Twitch Keeps Freezing – This is a very common and also, frustrating issue because of which Twitch lagging and buffering issues become prominent especially when you are actively playing your game.
VoDs Lags – Even if you are watching a VoD and not live-streaming, you will come across lagging issues. Furthermore, you can also watch or view a video you had previously recorded but sadly, it will end up with buffer issues too. The trick is to wait for some time and then resume watching the video.
Internet connection is also the mastermind sometimes and we tend to overlook it. Due to a slower internet connection, you will often find your videos pixelated or displaying in low resolution.
Conclusion
Twitch lagging is a serious laidback experience by many gamers out there. With the potential solutions and fixes, you might just mend your ways with Twitch. Now that we have provided the fixes in place, how about you quickly try them out to see which one resolved your buffering problem once and for all?