Do you want to enjoy cable TV programs on your smartphone? If yes, then what can be the best option for it other than Tubi TV. But for some people activating Tubi TV can be a tricky task. And if you are among those people, then you have come to the right place. In this post, we will let you know how to activate Tubi TV just by following some simple steps. Additionally, also look at the advantages of using Tubi TV.
What Is Tubi TV?
Sponsored by Fox, Tubi TV is one of the best alternatives for cable television. Tubi TV gives you the access to watch your favorite TV programs on your smartphone whenever you want, wherever you want. There are hundreds of apps that claim that they work exactly the same, but in reality, they fail to give the experience that Tubi TV provides to its users.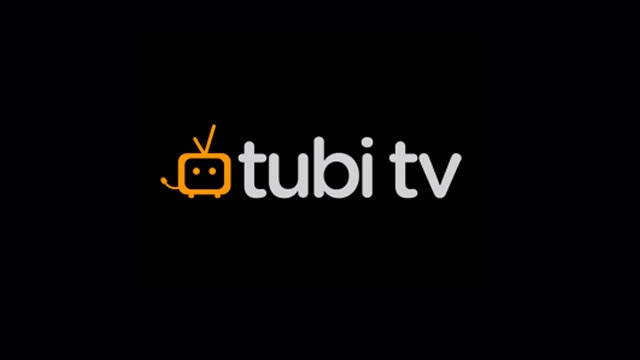 On Tubi TV, you can choose to watch between a huge collection of movies, serials, and other TV programs. Unlike other cable TV alternatives, Tubi TV doesn't ask you to pay any money, i.e. it's completely free. You can enjoy all the content present on this platform for free.
1. Benefits Of Tubi TV
Now some people might be wondering what's the reason behind the craze of Tubi TV, why people consider it as the number one alternative for cable TV. The reason is quite simple, Tubi TV provides all those experience that other cable TV alternative fails to do.
The interface of Tubi TV is very user-friendly and even a kid can easily understand it and get used to it. For watching a program all you need to do is press the "Start Watching" button. If you talk about the quantity of content, then you will be amazed to know that Tubi TV has a collection of 22,000 TV shows, serials, and movies that you can watch in one go. And the best thing about Tubi TV instead it's completely free.
If you have a kid in your house, then he is going to fall in love with Tubi TV, as this platform has a huge collection of cartoons. On Tubi TV, you can also watch programs of famous organizations like Warner Bros, Paramount, and Lionsgate.
How To Activate Tubi TV?
Now, it's time to answer the question for which you have come to this article, i.e. "how can we activate Tubi TV?". The thing that we personally like about Tubi TV is that it doesn't ask you to sign-in or register, to activate it on your smartphone. All you need to do is, follow the below-mentioned steps to activate Tubi TV on your smartphone.
Step 1: The first and foremost thing that you need to do before activating Tubi TV on your smartphone is to have it installed on your smartphone. Download Tubi TV by clicking the link.
Step 2: Once you have installed Tubi TV on your smartphone, open it and press the home button present at the bottom left corner.
Step 3: Now click on the login option, and you will be redirected to the account creation page.
Step 4: Here you have to enter some basic details like the first name, last name, email address, and password. Additionally, you will also get an activation code that you will have to enter to move further.
Once you have entered the activation code correctly, you will have your account with you. Moreover, you can also create your account with your Google as well as Facebook credentials.
For activating Tubi TV through Facebook or Google…Just click on "Continue with Google" or "Continue with Facebook". Enter some basic information, and after that, you will have your account activated.
Devices That Are Compatible With Tubi TV
Tubi TV has not got the title of the "best cable TV alternative" for any reason. This platform completely justifies the title. And it can be seen by looking at the compatibility of Tubi TV.
Tubi TV is compatible with almost all the devices that you can remember. You name a device, and you will find that Tubi TV is compatible with it.
If you talk about being specific, then Tubi TV is compatible with Android, iOS, Windows, Mac, Amazon Fire TV, Roku, and the list goes on. You can download Tubi TV from Apple Store, Play Store, as well as its official website.
How To Use Tubi TV?
The process of using Tubi TV is very similar to using a cable TV. All you need to do is just find your favorite program, and start watching it. But still, for your convenience, we are going to mention down the steps of using Tubi TV.
Step 1: Open the official app of Tubi TV, or you can even visit its official website.
Step 2: On the home page itself, you will have a list of movies, programs, and serials that you can watch.
Step 3: Just choose the show that you want to watch. You can even use the search option for searching for any specific program that you are looking for.
Conclusion
Tubi TV is without any doubt the best alternative for cable TV, and unlike cable TV or its alternatives, it doesn't ask for any charge. Tubi TV is an absolutely free-to-use platform. And most importantly, Tubi TV also doesn't ask you to register or subscribe to its platform before enjoying its content.
Moreover, that's how you can activate Tubi TV on your smartphone. Don't forget to leave your feedback and doubt regarding this post in the comment section down below.