Are you a freelancer? Want to work from home? If yes, you must be knowing the freelance work site called Fiverr? So if you are tired of Fiverr now and is looking for something new, then you have landed on the right place. here, we are going to share the top 10 best Fiverr alternatives.
What is Fiverr?
For those who don't know about Fiverr, Fiverr is an online marketplace for employing skilled people for everything such as graphic design and animation, voice recording and content writing.  but just in case, if you are searching for some different alternatives of Fiverr which would offer more compatibility or better services, it can take some time and loads of research to find out some amazing alternative like Fiverr.
Obviously, Fiverr prides itself on offering gigs that cost only $5 (with extra gig overhauls and bundles valued in an unexpected way), yet that doesn't really mean you can't get the most value for your money anyplace else.
Here we are with 10 Fiverr alternatives worth trying!!
So let's go!!
Best Fiverr Alternatives
Freelancer
Freelancer has more than 16.9 million people registered who are looking for work or maybe finding the perfect match for their work. you will find many clients there who will post various projects time to time. if you think you are the one for the job, you can simply apply for it.
There are more than 850 classifications to peruse through, so you can find the one which you think is ther suitable for you. When you select a specialist to work who offers on your activity, you just need to pay when you're completely happy with the work he/she provided.
Microworkers
Microworkers is the best platform that connects Employers and Micro Job Workers. The tasks assigned to these micro job workers are the paid ones. These tasks are simple, easy and quick. Jobs can be easily completed in few minutes, thus, are called "micro jobs". These tasks can include some simple sign-ups, social bookmarking tasks, forum participation, website visits, rating videos or articles, voting up contest entries, adding comments, suggesting leads, creating backlinks, writing reviews or articles, downloading applications and so much more. Enter into the best work job and mark your social impact.
Gigbucks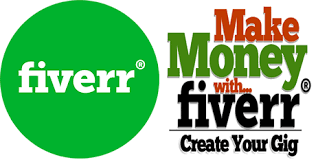 Gigbucks is one of the best tools that work as a clone of Fiverr. Though you cannot compare Fiverr in terms of traffic or quality, it can be the most successful clone out of the box. you can also make the list of your specialties there and place the quotation for your services.  One of the major difference is that Gigbucks allow the price of service from $5 to $50.
Zeerk
Zeerk is another amazing alternative to Fiverr. Working at Zeerk can be more justified in case of your flaws. You can charge as much as $100 per gig! Service providers can charge according to their will without any bargains and all. For small jobs, such as the work of $2 or $5 employment, there is no commission!
Download Zeerk from Google store.
SeoClerks
SeoClerks is also one of the good job portals which can be the alternative of Fiverr. here, you can request $1 for an activity or even can go as high as $999. it totally depends on the client. here, you will find client mainly for the services such as website designing, web showcasing and other similar web-based services. for more details, simply visit the site.
Design Crowd
In case you're looking specifically for a designer, an artist who can make something creative and out of the box for you, Design Crowd might be the privilege online commercial center for you. With more than 480,000 experienced architects offering their services at moderate rates, you can enlist one to plan a logo, a site, a Shirt, a flyer, a pamphlet or even a business card.
you can also set your own price bar so you do not need to pay more than your budget. Link
Work Market
Work Market is an online marketplace to work with multiple people throughout the world. talking about how does it work, you can simply make a profile as the service provider/client and get started. if you are a client, post about your project with the stimulated time and budget. if you are a service provider, post about your activities which you offer.
You can choose the best candidate for your work if you are a client without searching it for long. It is indeed a great alternative to Fiverr.
Crowd springs
Crowd springs claim to be the world's main commercial center for design work. If you have a good budget, then crowd springs would be the best choice for you. the even better thing with crowd springs is that just in case if you are not really happy with the outcome, there will be an option of getting your full installment back anytime.
You can likewise adopt a more private strategy by presenting a 1-on 1 venture so you can also be coordinated up to a designer with the one one who you'll work all the way from start to end.
PeoplePerHour
Are you looking for an amazing marketplace for posting jobs? Then, PeoplePerHour is worth a shot. they will ask for a quick test to know if you are an expert, intermediate or just a beginner. it would be good for the clients to know the expertise of the person they are going to work with. Also, the client needs to deposit the money and it won't be credited to the service provider's account unless the client is not satisfied with the quality.
PeoplePerHour lets you team up with talented and experienced freelancers. Including areas of design, animation, graphics, development, content creation and promotion. It is undoubtedly one of the popular top choices in online marketplaces.
9 Sites Like Fiverr to Earn Money Online
So here are the 10 Best Alternatives like Fiverr that we have mentioned above. Explore all these sites and choose the best for you.
Freelancer
Microworkers
Gigbucks
Zeerk
Seoclerks
Design Crowd
Workmarket
Crowdspring
PeoplePerHour
So, these were the top 10 sites like Fiverr you can try. Hope you liked this list. Let us know which freelancing site helps you the most.