In the present time, there is a lot of recording software in the market. We all know the purpose of game recording software, however, we just need to know about the best game recording software there is. We have brought to you the list to choose from and I hope you will have a tough choice to make choosing one from the list. But, there will always be one out of all that will do the work for you.
Note that most of the best game recording software are available at a small cost. The free ones will work but may not always give you the features you want. We recommend you to check out all the game recording software in our list.
8 Best Game Recording Software
We have had the endless list narrowed down to 8 best which might convince you and present you the best out of all.
1. Wondershare Filmora Scrn
Wondershare Filmora Scrn makes its place on the top of the best game recording software for a lot of reasons. Primarily because it has an outstanding tool to record your gaming screen which is a boon for most of the gamers. It will work well for you if you want to create your own tutorials, reviews, and videos. Wondershare allows you to record directly from your PC and through your phone.
You can either record the whole screen or a part of it using Wondershare. Furthermore, you can add texts, animation effects, and so on.
2. OBS Studio
OBS Studio is more of professional software that is eligible to handle all sorts of formats. This is exactly the reason it is considered as an ideal choice for most gamers who can suffice their all-in-one gaming needs through one platform.
With the help of OBS, you can flexibly stream your live gaming experience using different tools and transition effects. OBS provides extensive support to all the giant platforms like YouTube, Instagram, and Facebook Live.
3. D3DGear
D3DGear makes sure you have to go through no actual trouble while you are doing the entire setup. It is pretty easy to use the tools. One of the best things about the software is the way it helps you record your games without having any impact on the performance.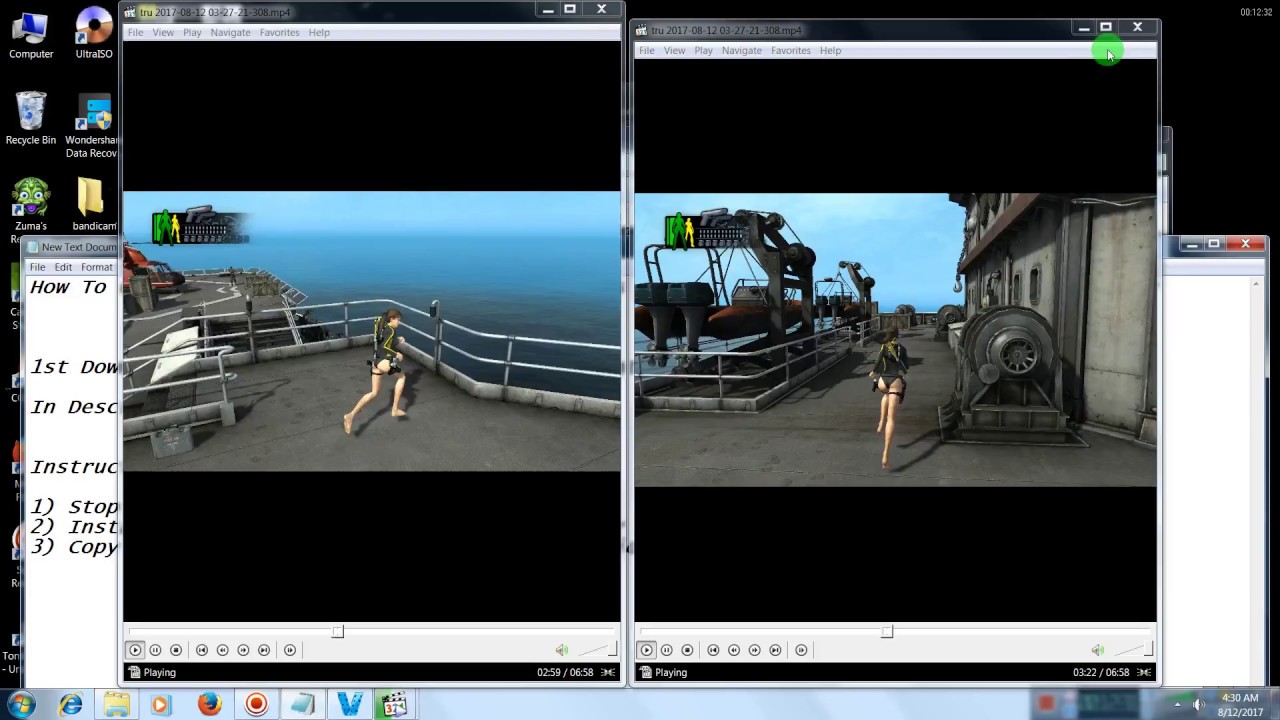 Another reason to fall in love with D3D Gear is its capability to offer live streaming options to the audience. Well, we all know how popular live streaming is now.
4. Dxtory
We can't miss Dxtory when we speak of the best game recording software. If you are working with OpenGL, then Dxtory is your savior. One of the reasons to go for Dxtory is its efficiency and the way it deals with high processing. In order to get rid of the high bit rate dimensions, it uses the writing technique.
Alongside all this, it also serves extensive support to VFW codec.
5. Bandicam
This ones' low-key but surely is one of my personal favorites because of the price. Apart from that, it lets you capture whatever you want in whichever manner you wish the recording to flow. It also offers sound mixing options that will let you add commentary right in your videos. Is that not cool? Well, I have been using Bandicam for quite a while now and it's amazing.
6. Action
Action is yet another of the best game recording software that is very likely to take your breath away with the recording skills it has to offer. It records your video in 4K format and also lets you use multiple apps like the music player and web player while recording. Apart from that, you are also free to capture screenshots from time to time.
Some of the amazing advantage it brings your way are:
Action platform lets you have a service to live stream to make it more lively and have the most fun from your games.
Flexible to record games and export them in any format.
7. Nvidia Shadowplay
Just for starters, as the name says it all, you have to have NVIDIA graphics on your PC to be able to use Nvidia shadowplay. It is directly inbuilt in the GPU and makes use of it to record your games. Instant Replay is one of the most hyped features of shadowplay. Using this, you will be able to showcase the very last 30 seconds of your gaming skills online.
It also lets you share your replay with friends and on the gaming desk. So, in a case where you are playing with your friends, there is no other way to flaunt your skills other than this. Shadow Mode is one of the other highlights of this recording software. It lets you take 20 minutes recording and helps you to record until there is no space on your phone.
8. Fraps
Fraps is known for its usage in Windows. We have added this to our list of top 8 best game recording software because of the recently launched new version which makes game recording a lot easier. This is one of the primary reasons why all the professional goes for Fraps.
It serves all sorts of knowledge to the recipient before they begin to use it. This includes info about the frame per second while you are busy with your recording.
13 Best Game Recording Software for PC
Here is the full list of paid and free game recording software for Youtube videos, streaming and other purposes.
Wondershare Filmora Scrn
OBS Studio
D3DGear
Dxtory
Bandicam
Action
Nvidia Shadowplay
Fraps
AMD Relive
Gecata by Movavi
QuickTime
Camtasia Studio
Apowersoft Mac Screen Recorder
Final Words
Well, that pretty much sums up the whole best game recording software now. In addition to these, we have a few more to make your pick from. You can also go for paid ones but why would you do that when you already have a list of free ones?
Don't forget to let us know about some of the other best game recording software in the comments below.