In our busy lives, we forget the very important thing which is important. thinking about what is it? Well, I'am talking about fitness. yes, in today's era, technology has taken place everywhere and the pyhsical activities from our lives are vanishing. No? Well, if you want to stay fit, I have an idea for you. Today, we are going to talk about the top 10 health and fitness apps for android.
Eager to know? Come, Let's scroll!
Top 10 Health Apps for Android
Don't you think if you will have the health and fitness app on your smartphone, then the work would be much easier for you? Well, this post is specifically for the android users. If you are the one, Let's scroll and read.
Couch to 5k
Total number of installs 100,000 – 500,000.
Spending just 20 to 30 minutes, three times a week, for nine weeks, and you'll be ready to finish your first 5K race!
AWARD WINNING Couch to 5K is an android app developed by Active Network for health and fitness training by the well formatted plan for the 5K run and to get rid of highly paid coaches. It provides the users with 4 different virtual coaches- Johnny Dead, Constance, Billie or Sergeant Block. They motivate you and get you 5K ready. The selected virtual coach uses the human voice to guide the user in a workout with free GPS support.
Listen to your favorite playlists with in-app music player and at the end of the daily workout share it on Facebook. Repeat your workouts and track your best performance. Statistics of your workout in a very simple way to track your performance. Complete Updated New challenges to collect badges and show you progress. It costs you Rs.190/- in Google Play Store for 5K run and then from 5K to 10K you can get a FREE application from Google Play Store!
MyFitnessPal
Total number of installs 50,000,000 – 100,000,000
Track your up to date calories your consuming daily at your palm. MyFitnessPal is a multi-platform application downloadable for iOS and Android developed by MyFitnessPal, Inc. Health & Fitness. Named as Calorie Counter – MyFitnessPal In Android and MyFitnessPal in IOS. Are you in a run of having a maintained fitness then MyFitnessPal could be the best one that you can choose from the App Store they are the biggest food database — and states " 6+ million foods in our database including global items and cuisines". The best feature of the app is Barcode Scanner whatever the product (eating goods) may simply scan barcodes to log foods and that's all every nutrient content of the product will be in your hands they state that till now the application recognized 4+ million barcodes. Everything that you take in could be recorded as their respective nutrients and even water tracking is available for your daily consumption of water. This could be the best application if you are trying gain, loss, maintain your weight.
It's a free application available in o the IOS and Android even they provide you with other apps called Map My Fitness Workout Trainer, Run with Map My Run, Walk with Map My Walk and many other choose your best and start a new journey in building your body.
Active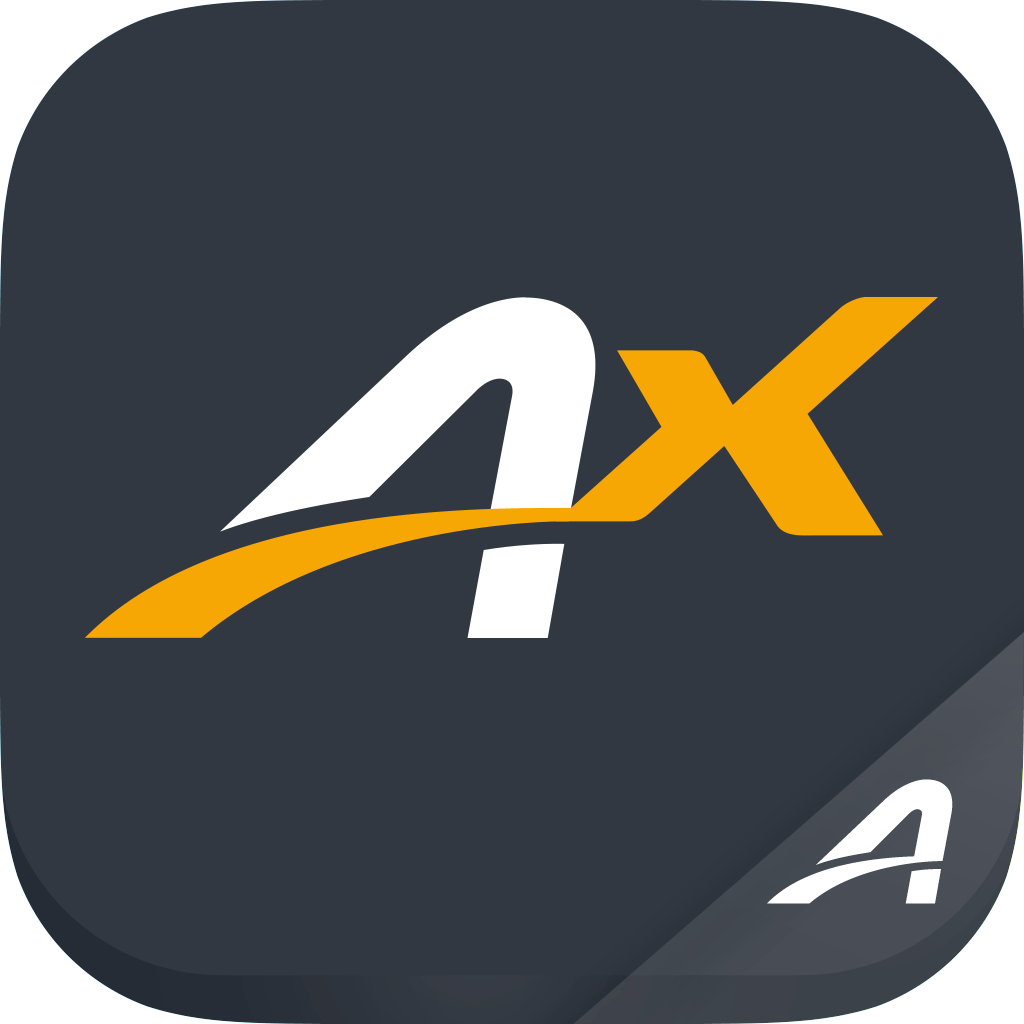 Total Number of Installs 100,000 – 500,000
Not one everything about your body a virtual Jim in your hands.
the app, ACTIVEx is a health and fitness app developed by ACTIVE NETWORK, LLC HEALTH & FITNESS, which is free to download on ios and android device.
As ACTIVEx provides you with all the required articles on a variety of fitness and activity topics. You can share all your favorite article through email, Facebook, and Twitter and get maps and directions to events and activities near you. But when coming to the ACTIVEx application in IOS it consists of all the workout types and virtual Jim trainer where every Workout can be maintained in a systematic manner as in Normal Jim.
Don't spend lots of money for Jim trainers just activate your account in ACTIVEX application and start your workout today. Best of luck for your healthy body. 
Sleep cycle
Total number of installs 1000,000 – 5,000,000
Are you trying to have the best way to sleep then come here is your personal assistant for your sleep?
Sleep Cycle is a sleep alarm clock application developed by North cube AB Health & Fitness as a US PATENT Application.
A well-organized way to sleep with the best way analysis of your sleep and finds the perfect time to wake up. You may wonder that already a default mobile alarm could work as the same but what's the use of Sleep Cycle? Here is the answer for that it's an intelligent alarm clock that analyses your sleep and wakes you in the lightest sleep phase – the natural way to wake up feeling rested and relaxed for your healthier body of tomorrow.
So, there is no need of putting alarm of your choice just leave on its own it plans daily when to wake up and ranges alarm according to your sleeping quality. Have you ever got a complaint that you are snoring and disturbing other in your deep sleep? Don't rely on them just all you need to do is put your mobile near to your bed that's all now every second of your sleep sounds are snoring a will be recorded. Harry up to take first wake up alarm with this amazing application its present in both Android and IOS as a Free one.
Sworkit
Total number of installs 5,000,000 – 10,000,000.
Schedule all your daily workouts and follow the guided workout plans.
Sworkit is a workout and fitness application developed by Nexercise Apps, INC HEALTH AND FITNESS best known for its guided workout plans and for the customized workout planner. Best application for both experts and beginners for maintaining their own or guided workouts.
Charity miles
Total number of installs 500,000 – 1,000,000.
Want to turn your workout not only useful for you but also for other than Charity Miles is the best application for you developed by Charity Miles Health and Fitness. Where ever you walk where ever you run for every mile you walk your gaining money for charity.
Are you walking daily from bus stop to home or to your college or to your nearby households than don't waste your walk gain some money to your favorite charity from the list of 40 world-changing charities and help them for every footstep of you?
Pear Personal coach
Total number of installs 10,000 – 50,000
Pear Personal coach is a fitness application developed by Pear Sports in collaboration with Samsung exclusively for Samsung Devices. It's a great app for the Samsung devices if it gets installed in Samsung but doesn't work with most of the mobile as it mentioned so it could be a hot cake if it works as it mentioned but not.
The rating is also a fall for the application it's better if you choose the best app for fitness choose wisely.
Strava
Total number of installs 10,000,000 – 50,000,000
Strava is a running and cycling GPS app developed by Strata INC. All your running and cycling moments at one place set your daily goals plan and complicate and achieve the moments. Track all your rides an in a systematic graphical representation and many more. Just install the app and enjoy. 
Fit radio
Total number of installs 1,000,000 – 5,000,000
Are you having a habit of listening songs for motivation during workouts then you're at the right place. Fit Radio Workout is a Music player and a couch during your workouts. It keeps you motivated with new music day by day.
Listening to the same track of songs daily during work could be boring then the fit radio comes in to play in helping you to encourage you and succeed your goals in workout daily. What's late go and download the application either on iOS or Android it's one at the same. 
Happify
Total number of installs 100,000 – 5000,000
Happify is a well-designed application to make happy at every moment of your life developed by Happify, INC.
Science-based activities and games to elevate your happiness. You know the importance of happiness in your life so you must also know the importance of factors that bring happiness in your life so happify becomes your factor of happiness.
 10 Best Fitness apps for Android

Now, let us quickly take a flashback of the best fitness apps we have discussed above.
 Couch to 5k
My FitnessPal
ACTIVEx
Sleep Cycle
Sworkit
Charity miles
Pear personal coach
Strava
FitRadio
Happify
So, these were the top 10 health and fitness apps for the android users. If you are the one and wants to stay fit as well, use any of them.