I am equally sad as you are especially now that I know you are here, reading how to recover deleted Facebook account! I know the pain, trust me when I say this because I have been down this road, my friend, and the experience was weary.
That is when I thought, what if more people like me are looking for ways to recover their deleted Facebook account? This is exactly why you have landed on this page.
Facebook is one of the best social media platforms and as well as a useful tool that allows people to connect. However, there are times when we do an act only to regret it later. But partial thanks to Facebook for at least making a possibility of recovery if you wish to recover your deleted account.
Keep reading to know all about it.
Time Duration To Recover Deleted Facebook Account
Well, obviously you can't just wake up one day and decide to delete your account and then get back to sleep for a decade, waking up and hoping to recover your deleted Facebook account. No, No, That is not how it works.
Then how does it work?
You must, I repeat, you must try the recovery process that we discuss later in this article within 30 days since you deleted your account. Facebook has increased the grace period from 14 to 30 days now.
Therefore, giving you 30 days to think over it! How fun and helpful is that? Thanks, Facebook!
Keeping in mind the users, Facebook took the decision and increased the time period from two weeks to a month. Many people have tried to recover their deleted accounts even after 14 days.
Deactivation Vs Deletion- What is the Difference?
Was it a mistake you did by deleting your account? We hope you definitely did and that is exactly the reason why you have landed on this page.
Correct me if I am wrong though!
But what if instead, you understand the difference between deactivation and deletion? Well, now that you have to recover your Facebook account eventually, you can simply deactivate your account instead of deleting it.
The major difference is: A deactivated account is possible to recover anytime you want but a deleted one can be recovered only until 30 days.
Let's list down the differences, shall we?
1. Facebook Account Deactivation
You can get your Facebook account back whenever you possibly want.
All your account data, posts, messages, and videos stay as-is.
You can be on Messanger while your account is suffering through deactivation.
You get the chance to opt to receive emails and messages even after you are practically deactivated.
People on your friend list will not be able to look you up or watch your timeline.
2. Facebook Account Deletion
Recovery is possible only within 30 days.
You will be logged out of all apps that are logged in via Facebook.
Other users can access your messages till a certain time.
How to Recover Deleted Facebook Account?
Facebooks understand how troublesome it can get for people to maintain their social life sometimes. This could be one reason why people delete their accounts without giving it a second thought. Therefore, for a certain period of time, Facebook keeps all the deletion requests intact just in case the user changes their mind.
Here is a walkthrough to recover deleted Facebook account without any issues.
Step 1– Visit the Official Website of Facebook.
Step 2– Once the Facebook screen appears, Enter the credentials of your Facebook ID.

Step 3– Click on Login. You will be redirected to your Facebook account. One thing to note here, you would need to do all this process within 30 days since your account deletion.
Step 4– Once your login is successful, you get a prompt window, as you see below. From the two options i.e. Confirm Deletion or Cancel Deletion, hit the Cancel Deletion button.
Step 5– It is just a matter of minutes now before your Facebook account is retrieved back again. You can simply get back to Facebook and start using it again.
Don't worry since all your data on Facebook will be intact. All your images, posts, and videos will be exactly how you left them because Facebook knows how much effort you might have put in to create this whole universe of yours.
Disclaimer
In some rare cases, Facebook also asks for identity proof to prove your identification. You can easily prove it by confirming the photos you have been tagged to. Alternatively, you could also be asked to answer security questions like Date of Birth, Phone Number, etc.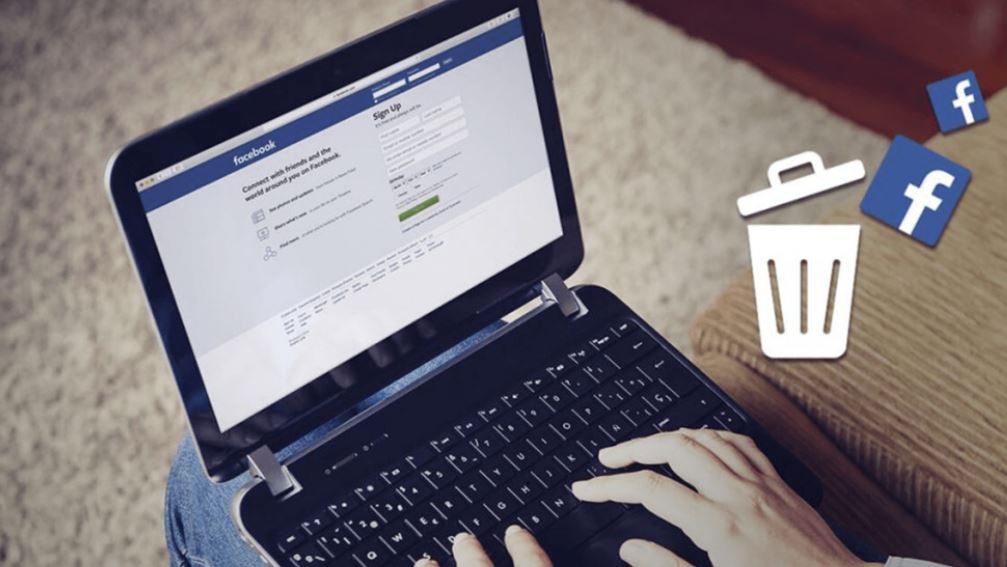 Final Words
I would strongly suggest you consider deactivation of your account instead of deletion. This is primarily because you eventually need your account back at some point, right?
This is because after 30 days you will no longer be able to recover your account back if you delete it. Hence, deactivation is a pretty great option.
And if you have made your mind up for deletion, go ahead! The stage is all yours and we are still here to back you up on how can you recover your deleted account.