Do you want to learn how to do PS3 Jailbreak, and what are the advantages and disadvantages of doing it? If yes, then allow me to introduce you to a detailed guide of TechyWhale, on how to jailbreak with ease.
By jailbreaking your PS3 you can install mods, play different games that are generally not made especially for PS3. So, if you want to do all this stuff with your PS3, then here's a well-detailed guide for you. Go with the guide, word by word, and we can make sure that by the end of this post you will have your PS3 jailbroken.
What Is Jailbreak?
Before getting into technicalities, let's first clear, what exactly does jailbreaking a device mean? In layman's terms, jailbreaking a device means unlocking your device to the extent that now you can install apps and games that were not earlier capable with your device.
However, no gadgets development company wants you to do so, and that's the reason why they might take essential steps against you. In the case of PS3, if you try PS3 jailbreak then you might lose the warranty on your product, or even get banned from playing online games. Keep reading to find out more about the advantages and disadvantages of PS3 Jailbreak.
Advantage, And Disadvantage Of PS3 Jailbreak
Like every other thing in this world, jailbreaking PS3 also has its own merits and demerits. Go through both of them very carefully, and then decide whether you want to drop the plan of jailbreaking PS3 or want to continue with it.
1. Advantages:
There are numerous advantages of jailbreaking PS3 such as getting access to all those contents that are by default not available on PS3.
1. Play Pirated Games
The most obvious and common reason which people try to jailbreak PS3 is to get access to all the pirated games. However, it's not a good and legal thing to do, but for a gamer, nothing is more important than playing pirated games. Because of Jailbreak can download all these pirated games for free.
2. Run Software
Not just games, by doing PS3 jailbreak you will be able to install and run many software's like Linux, Ubuntu, and play various OG games like Super Mario, Sudoku, Terris, on your PS3. Just imagine how it's going to feel in relieving all those moments again.
3. Backup Your Games
Usually, all the games that you can play on PS3 come in the form of a disc. But disc's can get damaged over time, making your game unplayable. However, by jailbreaking PS3 you can store all your games on the hard drive. This also makes the performance of your console a lot better than before.
4. Easily Play MKV Video
MKV video formats are one of the trendiest video formats in the current scenario. By default, you can't play MKV videos on PlayStation 3. But by jailbreaking PlayStation 3, you can play MKV video formats very easily.
Disadvantages:
Here's are some common disadvantages of jailbreaking PS3, and they are quite enough to change your mind.
1. No Game Updates
Once you have jailbroken your PS3, you won't be able to play any online games like PUBG or Call of Duty Warzone. You will also lose access to PSN networks, because of this reason you won't receive any updates of all the games that are installed on your console.
2. No New Firmware
Because of your jailbroken console, you won't receive any new from where update. No new firmware update means that you are very prone to get attacked by hackers and viruses.
3. Loss Of Warranty
This is one of the greatest disadvantages of jailbreaking any gadget. Once you have jailbroken your PS3, you will lose every warranty that comes along with that. You won't be able to register any complaints to the officials once you have just broken your device.
How To Do PS3 Jailbreak?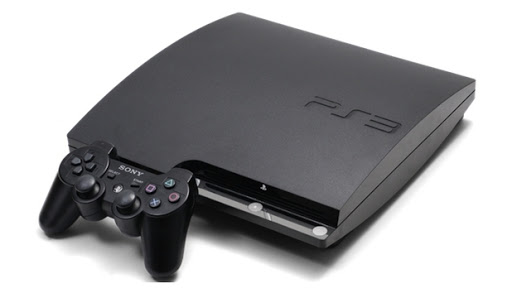 There are some essential requirements that you must fulfill before getting into the process of jailbreaking PS3. Here's a list of them:
Flash drive with at least 8GB of space.
PS3 console with the latest update.
Zip file extractor like WinRAR.
Here's the step-by-step guide to doing PS3 jailbreak. Follow each step very carefully and we can ensure that by the end you will have the device jailbroken.
First of all, download the jailbreak file by visiting this link.
Now you will have to delete everything from your flash drive, and then format using the FAT 32 file system from your computer or laptop.
Move the downloaded jailbreak software to the root of the flash drive.
Now plug in the flash drive to your PS3 and head towards the game tab.
Choose the top downloaded PS3 jailbreak file and install it on your console.
Now reboot your PS3, and after reboot go to the System tab to make sure that the jewel program software is installed on your console.
That's it!! If you have followed the steps correctly, and there wasn't any error while the installation of jailbreaking software on your console then you will have your PS3 jailbroken by now.
Final Words
We, the team of TechyWhale never recommend you to jailbreak your device, as it has several consequences. But if you still want PS3 jailbreak, to enjoy some exclusive benefits, then we hope this article was helpful for you. Don't forget to share your feedback and doubt regarding this post in the comment section.