How much do we all actually know about Udemy? Well, don't worry if you don't because I am here to enlighten you. Udemy basically is a web source that contains tons of courses from all the different fields. It has more than 50k+ courses to offer and there is a lot present for everyone who wishes to make the most out of Udemy. Now, the next question that we come across is – why Udemy alternatives?
The reason why we are here is not very obvious so let me guide you through. Udemy has a lot of features but there are a couple of downsides. So, if I would want to go for an online course, I would definitely be looking up for a certificate after the course completion which sadly, Udemy doesn't offer. Secondly, it also provides no way to interact with professors and teachers.
Keeping all these factors in mind, let's introduce you to a full list of sites like Udemy.
Best Udemy Alternatives in 2020
Here are the best alternatives to Udemy from where you can learn skills and complete various courses related to any topic of your choice.
1. Skillshare
By now you already know the first ones on the list are usually my favorites and so is skillshare. Skillshare is very famous and comes to mind first when we speak of Udemy. Skillshare helps users to undergo a practical approach which also makes learning and understanding better.
Furthermore, with skillshare, visitors get a chance to interact with new teachers online and learn different mechanisms.
2. Codecademy
Are you a techie who loves to code? Well, I sure am and I love to code is why Codecademy does the work pretty well for me. With Codecademy users get a chance to learn to code better and understand the logic hidden behind. Alongside that, programmers get to understand their lines of codes and make it better.
It really doesn't matter if you are a beginner or an expert, Codecademy has got everything covered for you. Oh, let me mention the fact that you can pay money to get yourselves enrolled in some better-advanced courses.
3. edX
edX is also like Udemy which has to offer you thousands of online courses to work on. However, it will not allow users who belong to Iran and Cuba to register. The reason why this is in our list of Udemy alternatives is that it has tie-ups with many top institutions and universities which make sure edX has to offer the best online courses for learning.
Additionally, one can also get certificates from top universities and colleges. However, they might have to pay the course fee.
4. Udacity
When we speak of online courses, we can't really miss out on Udacity. Also, our list would be quite incomplete without Udacity. Udacity is a combination of premium and free courses that you can be a part of depending on your learning requirements. There are more than 100+ courses to choose from in Udacity.
The primary focus of Udacity is to put all the attention in skill development and technical knowledge.
5. LinkedIn Learning (Lynda)
Lynda Weinman in the year 1995 discovered Lynda, which also happens to be a paid online website. It was in the year 2015 when LinkedIn took Lynda over. Furthermore, it was known as LinkedIn Learning. The courses that Lynda offers help in improving skills and also helps in the alignment of getting jobs in the field one is interested in.
There are video-based lectures, transcripts, and many such manuals to help students study.
6. Khan Academy
Khan Academy is very different than the ones mentioned above. It provides users what we call – 'micro-video' sessions on many subjects like maths, science, humanities, analytics, algorithm, and so on.
In Khan Academy, all courses are free to view and learn. Every course that you will find here will teach you the basics and the fundamentals. Furthermore, the courses here are available in more than 20 languages.
Features
Very crisp and short learning modules.
Learn through practical knowledge.
Topics coverage
7. Bloc
Another one in the list of online learning sites is Bloc which also is an online interactive website focusing primarily on web development and designing. You can opt for Bloc if you want to learn quickly and get a job. However, there is a big downside that Bloc comes with and that is when users have to pay a huge fee to enroll themselves in. Well, keeping into consideration the amount and quality of education it has to offer, the cost you pay is totally worth it.

8. Skills Co.
Skills Co. is just the place for you if you are looking to learn new skills. It lets you learn on any device. You also can share what you learn with different people who are using Skill Co. Additionally, it also lets you share the pros and cons of using this software. Therefore, people can make their own choices before actually buying videos.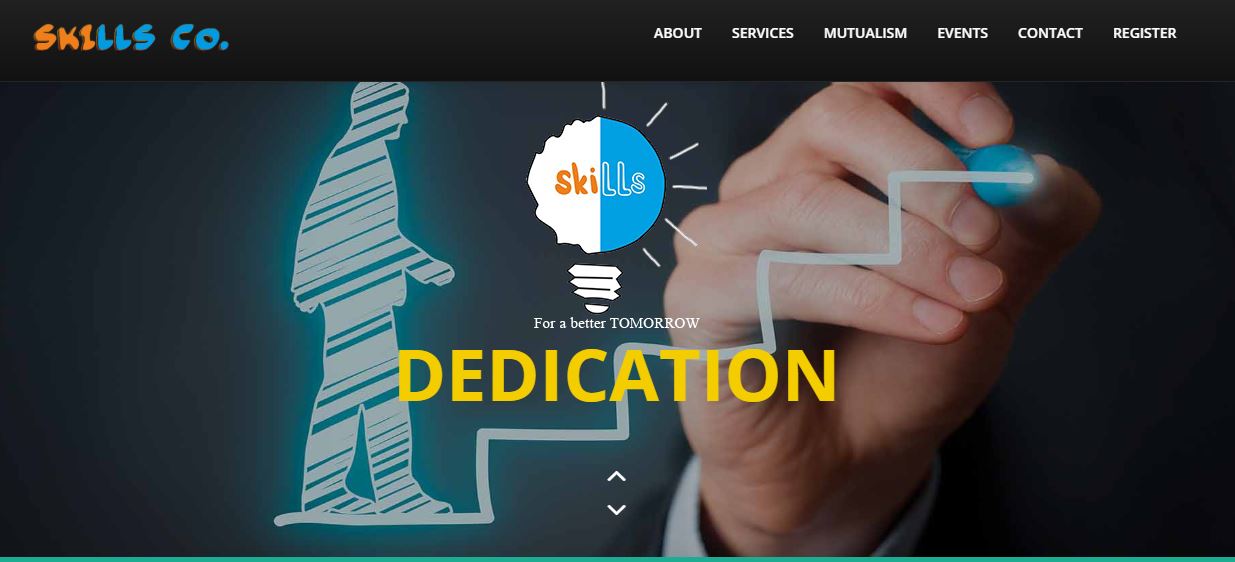 Top 12 Online Learning Sites like Udemy
Here is the list of 12 Best Sites like Udemy where you can learn any course or skill online. Not only that, but some of these sites also provide certification.
Skillshare
Codecademy
edX
Udacity
LinkedIn Learning
Khan Academy
Bloc
Skills Co.
Coursera
Pluralsight
Treehouse
OpenSesame
Final Words
Well, it's time we wrap our list of Udemy alternatives. I hope you had found your alternative by now. If not, what are you actually waiting for? Try the one that goes best. Start learning, you!